After a dramatic 2-1 overtime loss against the Texas A&M Aggies in the SEC Tournament, the Florida Gators now prepare for the NCAA Tournament. The Gators will host the South Alabama Jaguars on Friday, November 10th.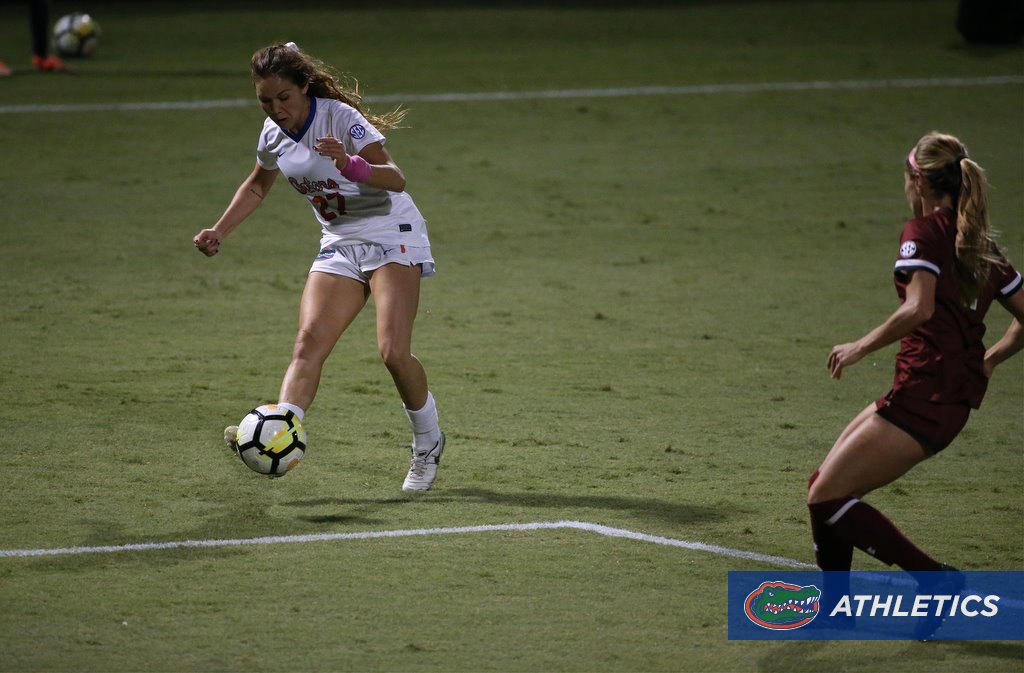 NCAA Tradition at Gainesville
Fifteen years, that is how many consecutive years the Gators have participated in the NCAA Tournament year after year (21 overall appearances). It has created a tradition and sense of comfort for the Gators at home during November.
"We are very excited about being at home, especially coming off the long trip of the SEC Tournament," Florida head coach Becky Burleigh said.
The Gators hope to improve what they showed during their last two NCAA appearances. Both in the 2015 and 2016 seasons, the Gators could not advance through the third round of the tournament; they lost against the Duke Blue Devils (2-1) and the Auburn Tigers (3-1) respectively.
Florida would definitely have to improve at neutralizing the high pressure applied by its rivals. Something that has affected the Gators consistently during this season. Every time a rival team pressured their backline and cut their build-up passing lanes, the Gators could not have fluid passing sequences. Normally Florida deals with this tactical move by switching schemes from 4-2-3-1 to 3-5-2 or vice versa depending on the rival.
Other thing that helps the Gators is their depth on their lineup. Losing Kristen Cardano due to an injury was a crucial loss for the team. But the team has been able to deal with this issue thanks to the positional versatility of Parker Roberts. Roberts naturally plays as a center midfielder or interior midfielder, but she has had to change her gameplay due to this urgency. She has been very resilient at anticipating rival offensive transitions and measuring the tempo and pace.
Players like Madison Alexander, Tess Sapone or Cassie Owens have performed very well at filling those gaps in the lineup and complying with their respective assigned roles.
A New Rival For The Gators
On Friday, the Gators will face a team that is playing at a fantastic competitive rhythm. The Jaguars won their fifth consecutive Sun Belt Conference title. South Alabama had a 14-5-1 record during the regular season. This will also be the fifth consecutive NCAA-Tournament appearance for the Jaguars.
Individually, the Jaguars have had a fantastic season too. Rio Hardy and Hannah Godfrey were named the Player of the Year and Defensive Player in the SBC respectively.
Kick-off will be at 6 p.m.