Rumors continue to swirl in Gainesville around a possible union between Chip Kelly and Florida.  Much of the hype is indeed just rumor so let's sift through the smoke screen with what we know to be true.
Florida Brass Fly to New Hampshire
The Associated Press reported that six Florida representatives, including president Kent Fuchs and athletic director Scott Stricklin, visited with Chip Kelly at his home in Dover, New Hampshire.   The Gator contingent left the Granite State without a deal in place; however, Kelly likely wants to consider his options before formally committing.
UCLA fired head coach Jim Mora on Sunday, agreeing to pay a hefty $12 million buyout just to possibly enter the Chip Kelly sweepstakes.  Kelly is reportedly willing to give them an opportunity and could meet with Bruins' officials Monday afternoon.
AD Scott Stricklin Remains Patient
Florida's athletic director Scott Stricklin knows the importance of carrying out a thorough due diligence process on any prospective coach, and Stricklin is showing the patience not to force a deal to please the Florida faithful.  This may be considered a career-defining hire for Stricklin and staff in just his second year as Florida's athletic director.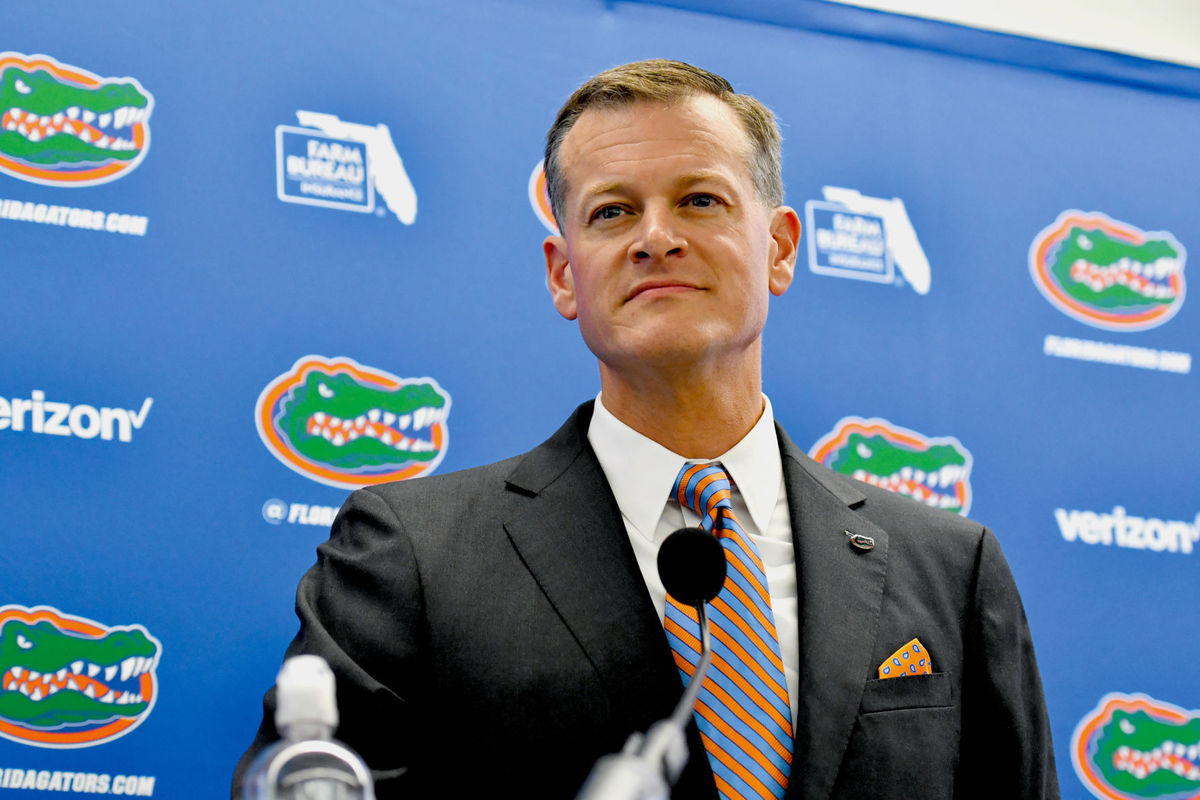 With Nebraska likely to terminate head coach Mike Riley's contract, the Cornhuskers will likely enter the bidding for UCF's highly coveted head coach Scott Frost.  Frost is an alumnus and former quarterback of Nebraska so the Cornhuskers could have a competitive advantage in his recruitment over other programs.  Frost also served as the offensive coordinator under Chip Kelly at Oregon from 2013-2015.
Excitement with Potential Chip Kelly Hire
Kelly went 46-7 in four years (2009-2012) at Oregon, which averaged 44.7 points a game during that span.  Kelly's explosive spread offense would be a warm welcome for a Gators' offense that continues to struggle in the post-Tim Tebow Era.
The Gators have a passionate fan base, one of the nation's top operating budgets ($125 million in 2017-18), and more that $100 million in facility upgrades planned.  Combine that with the myriad of recruiting strongholds in the State of Florida and the Gators seem poised for a breakout campaign.  Securing the right head coach for 2018 and beyond is of utmost importance to continue Florida's momentum and climb back into college football's upper echelon.