It's day 3 of the 2018 Winter Olympics in Pyeongchang and the United States has already earned four medals — two gold, one silver, and one bronze. The U.S. currently has the fifth most medals of any country.
Norway is leading the medal count with nine, including two gold, four silver, and three bronze.
Making History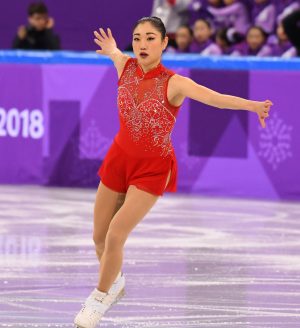 Although there have only been three days of competition, history has already been made multiple times.
Mirai Nagasu has become the first American woman to ever successfully land a triple axel in the Olympics. She is only the third woman overall to accomplish this feat. Nagasu's efforts helped carry Team USA to a bronze medal in the women's team figure skating competition. Finishing ahead of the U.S. was Canada, which earned the gold, and the Olympic Athletes from Russia.
Another historic moment occurred when Jamie Anderson became the first female snowboarder to win two Olympic golds. By taking the gold in this year's event, Anderson was able to defend the title she won four years ago in Sochi.
Weather conditions played a major role in the slopestyle final. Multiple riders either crashed or didn't even attempt a run. Only 5 of the 25 riders made it through their first runs cleanly. Due to high winds, Sunday's qualifying round was scratched, which turned the event into a 25-woman free-for-all that ended with Anderson coming out on top.
Other U.S. Medal Winners
17-year-old Red Gerard put the U.S. on the board and won the first American medal, earning a gold medal in slopestyle snowboarding on Sunday. Gerard thrived on a day when the weather conditions were in favor of those with more technical tricks rather than just huge jumps. Canadians Max Parrot and Mark McMorris rounded out the podium for the event.
Chris Mazdzer is the other American athlete who has won a medal at the games so far. Mazdzer earned a silver in the men's singles luge event, finishing just .118 points behind gold medal-winner David Gleirscher from Austria.
Team USA is sure to be in fierce competition for many more medals throughout the rest of the Olympic games, which will conclude on Feb. 25.