Leaving The Chiefs to join the Redskins.
Three-time Pro Bowl quarterback, Alex Smith says goodbye to Kansas City and heads to Washington where he hopes to end his career. The Chiefs traded Smith for cornerback Kendall Fuller and a 2018 third round pick.
The trade announced on January 30th became official on Wednesday. " As tough as it is for me to say goodbye to K.C, I could not be more excited about this new opportunity in Washington joining a team with a rich tradition, a great fan base, and a talented roster and coaching staff that I have admired from afar," Smith wrote in his farewell letter to Kansas City.
Smith spent 5 years in Kansas City but the team looks to be planning for the future with quarterback Patrick Mahomes from Texas Tech drafted in first round of last years draft.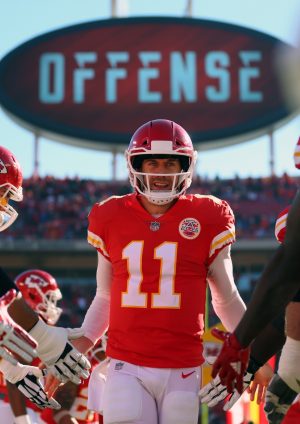 Being a perfect fit for Gruden's System.
Smith isn't the only one excited about this next step in his career, Redskins head coach Jay Gruden couldn't be happier to have Alex Smith on board.
With Smith throwing for over 4,000 yards last season coach Gruden is confident his smartness and versatility will fit his system well. "
Some quarterbacks are better than others, but Alex is one of the best. His off-schedule plays are well-documented.
"He's a problem when he gets outside of the pocket. You have to be well aware of your rush lanes when you play him. You have to be aware of the coverages you play. If you have your DBs, corners and safety's with their back to him, he will gut you."
Coach Gruden believes that Alex Smith will be the high caliber quarterback that could lead the Redskins to win the highly competitive NFC East.
Also with the Redskins adding Paul Richardson to their receiving core, it will bring more speed and more big-time plays.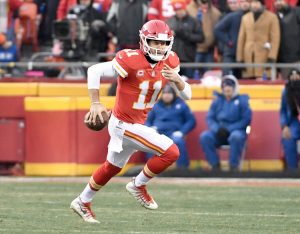 Ending his career.
Alex Smith is also set to turn 34 this May and signing a four- year contract with Washington, could possibly mean he will be ending his career in Washington.
But age isn't a factor for Smith, coming off arguably the best season of his career he looks to do big things in Washington. "The only regret I don't have is not winning that ring, but thank you Kansas City, you will always be a huge part of who I am as a quarterback and a man. And Washington? Let's build something great together."