Coming off a share of the regular season SEC title with most of its roster returning, it's not surprise the Tennessee Volunteers are flying up the preseason rankings this summer.
The Volunteers are 5th in ESPN's rankings and fourth in CBS's. Their top six scorers are coming back this season, including SEC player of the year Grant Williams.
Offseason Expectations
Last season, they were ranked 13th in preseason SEC polls. Dealing with these expectations is something associate head men's basketball coach Rob Lanier spoke about last week.
Despite being eliminated in the second round of the NCAA tournament, last season was a huge step for Rick Barnes and his team. They ranked in the top ten in the country in defensive efficiency and an injury to Kyle Alexander in that second round game played into their demise.
Admiral Schofield played with the idea of going into the NBA Draft, but returned for this year. The forward averaged 13.9 points per game last season.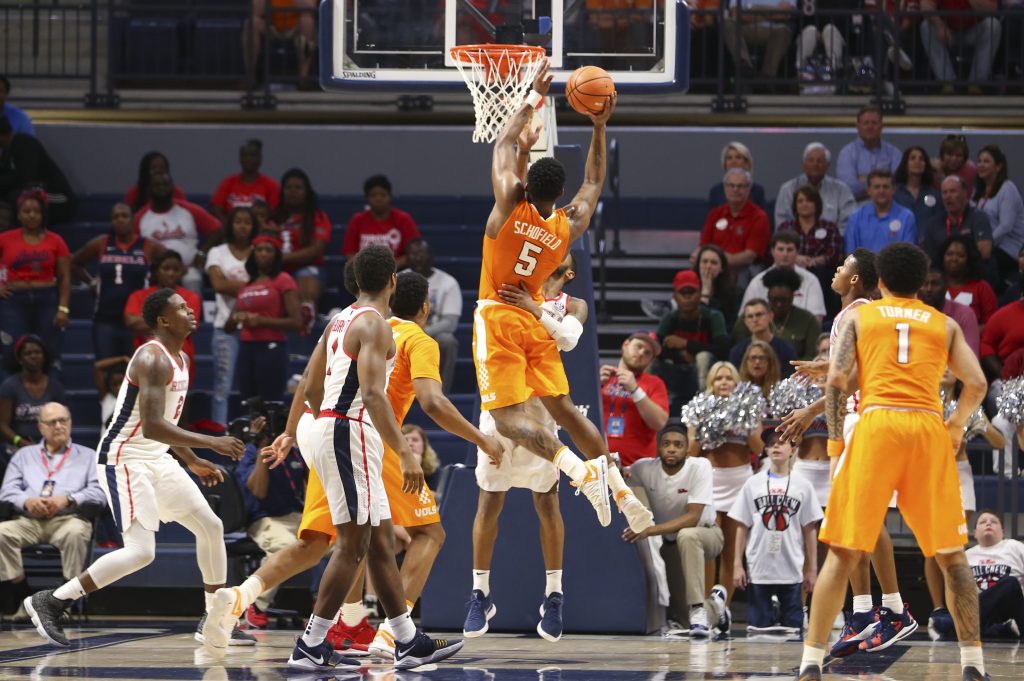 The Volunteers Didn't Initially Handle the Success Well
They dropped two in a row after going into the top 15 last season. It's the type of lesson they hope to learn from going into this year. Lanier thinks they will learn from it.
Jordan Bone: X-Factor
As a sophomore, he averaged a little over seven PPG and 3.5 assists per game in 23 minutes-per-game. He had eight games with over five assists.
The Volunteers need him to take that next step this season and reach the potential he flashed. Bone had the second-best assist-to-turnover ratio in the SEC.
The farthest the program advanced was the Elite Eight. This could be one of the best Tennessee teams of all-time and expectations are sky high.