Three new Florida Gators have landed in the Swamp.
Since Todd Golden became the head coach of UF men's basketball on March 18, he has brought on three new assistant coaches to the team.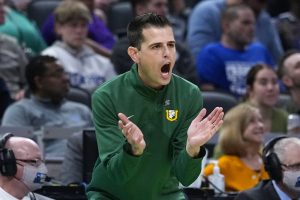 Newly Hired Florida Gators
The three new assistant coaches of Gator men's basketball are Kevin Hovde, Korey McCray and Carlin Hartman.
https://twitter.com/GatorsMBK/status/1508791926379749377
Hovde comes from a strong basketball background. While attending the University of Richmond he spent five seasons as a player, and one as the assistant coach before trading the Richmond cold for the Florida sunshine.
https://twitter.com/GatorsMBK/status/1509157047895527425
McCray has also been recently hired and as the associate head coach. McCray began his coaching career with UF rival, Florida State. He was a graduate assistant under Leonard Hamilton. McCray also spent seven seasons as an assistant coach for Mississippi State's men's basketball team.
https://twitter.com/GatorsMBK/status/1509882467007795207
Hartman has had an impressive career in college basketball as he ranked 10th in scoring 1,180 points during his time at Tulane University. He also was seventh in career steals (146). His achievements helped him get inducted into the Tulane Athletics Hall of Fame in 2020.
In his professional career, following college, Hartman was selected in third round of the 1994 CBA draft by the Rapid City Thrillers.
Before coming to UF, he last recently served as an assistant coach for Oklahoma's men's basketball.