Tonight, the Missouri Tigers will host the South Carolina Gamecocks in Columbia.
https://twitter.com/GamecockMBB/status/1622993250880565250
Gamecocks Outlook
In his first season as head coach, Lamont Paris has led South Carolina to a sub-par 8-15 record, sitting at just 1-9 in SEC play. Their only conference victory came from a 71-68 January win in Lexington.
Starting tonight's game for the Gamecocks will be Hayden Brown, Josh Gray, Meechi Johnson, Chico Carter Jr. and freshman-sensation Gregory "GG" Jackson.
Jackson currently leads the team with 15.8 points and 6.7 rebounds per game.
Meechi Johnson is right behind Jackson, averaging 12.3 points per game himself.
Missouri Treading Upwards
The Tigers are an impressive 17-6 on the season, but sit at just .500 in conference play at 5-5.
Behind first-year head coach Dennis Gates, the team has already improved their overall record from last season. This time last year, Missouri held a record of 9-13.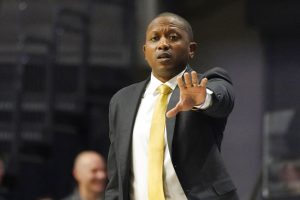 Tonight's starters for the Tigers will be Kobe Brown, Noah Carter, D'Moi Hodge, Isiah Mosely and Nick Honor.
Senior Kobe Brown is the 4th leading scorer in the SEC, averaging 16.2 per game, and D'Moi Hodge leads the SEC in steals, averaging 2.3 per game.
The SC-Missouri Matchup
The two teams have faced each other just 15 times in program history, with Missouri leading the series 8-7.
The Gamecocks are riding a 7-game losing streak, but Missouri will also enter the game coming off of a loss after falling to Mississippi State 63-52 Saturday.
https://twitter.com/MizzouHoops/status/1622041194812542977
Tonight South Carolina enters the matchup averaging 63.7 points per game, while allowing their opponents an average of 72.7 points per game.
Missouri will enter boasting an average of 81.9 points per game, while only allowing their opponents 74.8 points per game.
Tip-off for tonight's game is set for 8.