Noah Hayse is a junior at Buchholz High School. He is a catcher for the Buchholz Bobcats varsity baseball team and is committed to the University of Central Florida.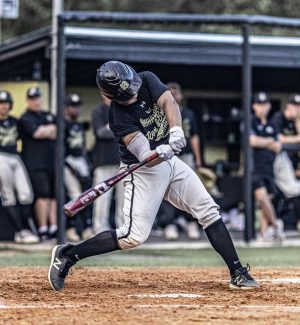 About Noah Hayse
Hayes has played baseball in his backyard since he was three years old. Hayse has always loved baseball and never imagined playing another sport. His inspiration was his dad.
When talking to Hayse, he said his favorite position is being a catcher.
"Most people don't realize how much of an art catch is," Hayse said, "There are so many little things that go on that nobody knows about. Nothing beats that feeling of throwing a runner out, though."
Committing to UCF
When committing to UCF, Hayse hopes to develop in himself as a person and a player.
"Head Coach Greg Lovelady has a history of developing elite-level catchers," said Hayse.
Even after a few seasons have passed since his commitment, Hayse is still confident in UCF.
"It definitely is a good feeling to have a team of that caliber say they want you to play for them," Hayse said about his initial thoughts when he was offered to play at UCF.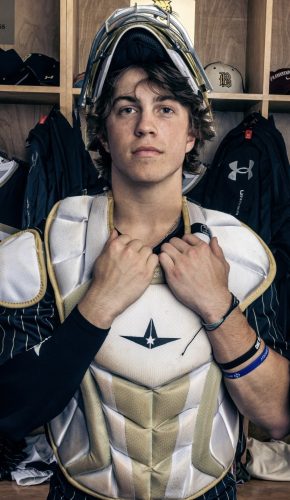 Hayse's father, Tim Hayse, said two of Noah's long-term mentors have strong relationships with Greg Lovelady. This made the decision for Hayse easier. As any father would, Tim was excited and happy for his son. He expressed how he believed that the school was a fantastic fit for his son as an athlete and for personal growth.
Assistant coach JT Clark said Hayse is a fantastic player and someone they can count on to step up when needed. Clark also said that Hayse is a tremendous student.
"He's not someone we have to worry about on or off the field," Clark said.
He said Hayse is a diverse player and is generally the one they go to when they need drive-in runs. He also said that Hayse is stepping into a leadership position they were seeking from him.
Before Hayse graduates, he said he hopes to improve not only as a player but as a person. He wants to prepare as much as possible to be the best version of himself before going to UCF.
This Season as a Bobcat
The Bobcats are 10-3 this season. Noah Hayse has had 64 putouts this season, having a .986 fielding percentage, and they are only halfway through their regular season.
Hayse said he has high expectations for the Bobcats.
"We are a super talented group of guys," Hayse said, "I feel like there's starting to be good chemistry between us."