On March 20, Texas A&M staged one of the most improbable comebacks in college basketball history. The Aggies found themselves down by 12 points with 35 seconds left against No. 11 seed Northern Iowa. The odds of TAMU winning were 1 in 3,000. They got the "1". After tying the game and later winning it in double overtime, the Aggies (28-8 overall, 13-5 SEC) punched their Sweet 16 ticket.
A few hours earlier on the same court, Oklahoma (27-7 overall, 12-6 Big 12) staved off a dangerous Virginia Commonwealth thanks to one man, Buddy Hield. The Oklahoma senior guard carried his team, scoring 19 of his 36 points in the final eight minutes to secure the win.
Now, these two teams meet on Thursday in Anaheim, each with a trip to the Elite Eight on the line. The game is being branded as Buddy Hield vs. Texas A&M and for good reason. Hield's list of accolades is as long as his shot from beyond the arc. The John R. Wooden Award favorite leads the NCAA tournament with 63 points in two games, is second in the nation with 25 points per game, and is shooting 46 percent from the three-point line.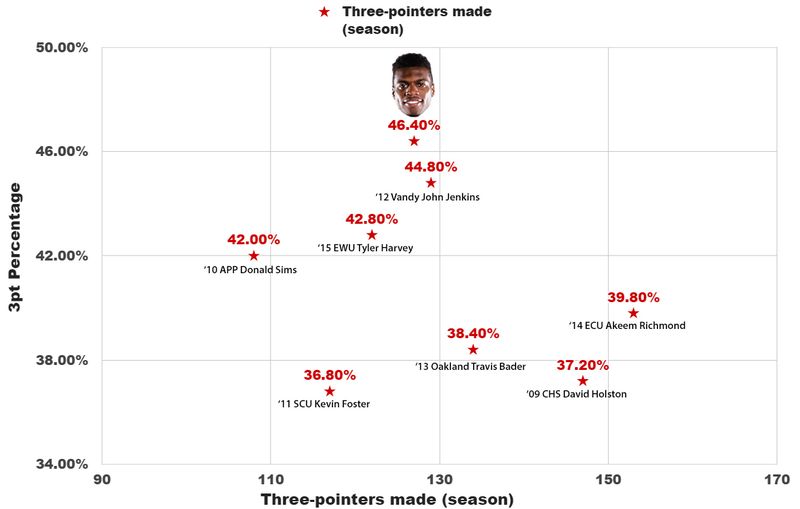 But the Aggies, who are slight underdogs to the Sooners, are one of the best teams at muscling themselves inside the paint, as Northern Iowa found out. Whereas Hield and company make their living from behind the arc, TAMU has averaged a tournament-high 45 points from inside the paint and limited opponents to only 20 points per game in the same space. The Aggies have won 10 of their last 11, losing only to Kentucky in the SEC championship earlier this month.
While these two squads haven't met since 2013, they're very familiar with each other from the days when Texas A&M was a Big 12 team. OU owns a 31-10 all-time series record. But TAMU is hoping that under the leadership of newly anointed SEC Coach of the Year Billy Kennedy, they can top one of the most high-powered offenses in the game. They'll be relying on seniors Danuel House and Jalen Jones, both of which average more than 15 ppg.
Hield wrote a long piece on The Player's Tribune that released today, sharing personal insight into his life growing up in the Bahamas and the struggles his family faced. The senior knows any game can be his last and he's making sure to soak up every second of it.
A love letter from @OU_MBBall star @BuddyHield. https://t.co/UsAObdkgZW pic.twitter.com/hkM754XCJt

— The Players' Tribune (@PlayersTribune) March 24, 2016
The Aggies and Sooners tip off at 7:37 p.m. Whoever wins takes on the winner between Oregon and Duke on March 26.