As of last week, the Olympic trials are over for swimming. Up next, the Olympic Games in Rio de Janeiro.
It all started in Omaha, Nebraska where swimmers competed for a spot on their country's Olympic team. After getting their feet wet in Olympic waters, thirteen different athletes will have a connection to the University of Florida—three of those athletes are current students at the University of Florida.
One of those current student athletes is Caeleb Dressel. Dressel earned his spot to represent team U.S.A. in the 400 Freestyle Relay and the 100 Meter Freestyle. According to Florida's Swimming and Diving Head Coach, Gregg Troy, Dressel is swimming at a very mature level and capable of medalling both. In the history of the Games, older and more experienced athletes typically qualify in both of the events Dressel will be competing in.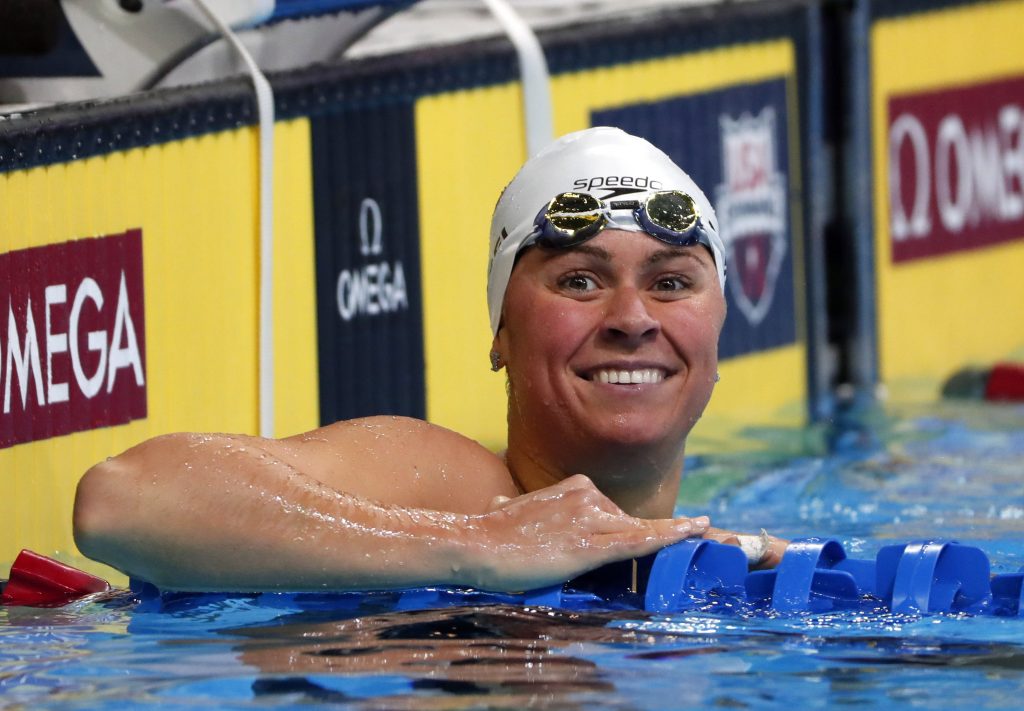 Coach Troy also expects great things from his former Gators such as Ryan Lochte, Conor Dwyer, and a few others. In the women's lane as a former Gator, Elizabeth Beisel is sure to make a tremendous impact for Team U.S.A.—or you could say a tremendous splash. Beisel has made every U.S. National Team since 2006. She will compete in the 400 IM.
They say the Gator Nation is everywhere and this year's Olympics just may prove that to be correct. Florida has a few former and current foreign swimmers who you should also be on the look out for.  For example, Mitch D'Arrigo (Italy), Hilda Luthersdottir (Iceland), Corey Main (New Zealand), Sebastien Rousseau (South Africa) and it doesn't stop there.
Five weeks of training is the only thing standing between these Gators racing for a medal while wearing red, white, and blue.
Since all races will be in an indoor facility, the swimmers don't have much to become accustom to—performance wise. However, these athletes will need to become accustom to a few other things, Coach Troy explains how time will play a huge factor for these swimmers, but not the "time" you're thinking of.
Coach Gregg Troy and his staff are looking forward to watching these Gators compete on such a high level in the coming weeks. He is also already looking forward to next season and what it has to offer.
Dive into swimming action during the Olympic Games starting on August 8.