Week 13 of NFL action will conclude with a Monday Night Football matchup between the Indianapolis Colts (5-6) and the New York Jets (3-8). The Colts are currently a game out of first place behind both the Houston Texans (6-6) and Tennessee Titans (6-6), respectively. The Jets meanwhile, are in last place in the AFC East and trail the first-place New England Patriots (10-2) by six games.
Both teams are looking to end losing streaks. The Colts are on a one-game snide after losing to the Pittsburgh Steelers on Thanksgiving Night by a score of 28-7. To be fair, starting quarterback Andrew Luck did not play in this game due to a concussion.
For the Jets, they haven't won a game since October. After barely beating the lowly Cleveland Browns (0-12) by a score of 31-28, New York lost all three of their November games by five points or less. As the third-worst team in the AFC, a loss in this game will all but dash what slim playoff hopes the Jets have. For the Colts though, this is a game they need to win as the Texans lost on Sunday to Green Bay (6-6) while the Titans had a bye.
Keys to Success in This MNF Rematch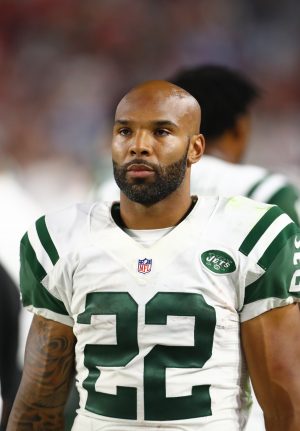 Oddly enough, the last time the Colts and Jets played each other was on MNF last season in Week 3. Taking place in Indianapolis, the Jets defeated the Colts 20-7. Fast-forwarding to 2016, the Jets have already made an appearance on MNF. In Week 7, they took on the Arizona Cardinals (5-6-1) in Glendale and were trounced 28-3. Since that game, New York boasts a 2-3 record up to this point in the season.
For the Jets, their defense will have to carry them if they want to upset the Colts. The Gang Green's defensive unit ranks 15th in total yards allowed, 22nd in passing yards allowed, and 3rd in rushing yards allowed.
Going up against a Colts' offense that is 15th in total yards gained, 13th in passing yards per game, and 26th in rushing yards per game, the Jets have the defensive advantage. Colts' tight end Jack Doyle indicated that regardless of what their record says, the Jets' defense is nothing to overlook.
On the flip side, the New York offense is 22nd in total offense, 26th in passing yards per game, and 9th in rushing yards per game. That latter statistic can be attributed to the good play of offseason acquisition Matt Forte.
The Colts defense, however, has been dreadful. Indianapolis is 30th in total yards allowed, 31st in passing yards allowed, and 26th in rushing yards allowed. This presents a very favorable matchup for Forte and the ground game if New York can establish it early.
The Return of Luck
As intimidating a challenge that the Jets' defense might pose, Indianapolis can breathe a sigh of relief knowing that Andrew Luck is returning behind center. In his first game back since a win over the Titans two weeks ago, Luck has said that his team needs to come into this MNF matchup ready to play with some urgency.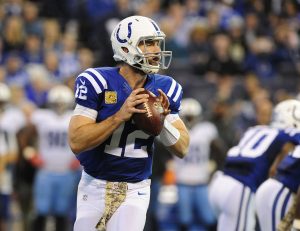 Despite his enthusiasm, the Stanford-product has not fared well on MNF or against the Jets. In five MNF games, he boasts a 1-4 record and in two games against New York he is winless. Despite those numbers, New York Jets head coach Todd Bowles knows what capabilities Luck possesses. If the Jets don't play a complete football game, Luck will find a way to beat them.
Injury Report
Here is the injury report for both teams. First is the Colts:
Questionable
Denzelle Good (Shoulder) – Tackle/Guard
T.Y. Hilton (Back) – Wide Receiver
Hassan Ridgeway (Back) – Defensive Tackle
Out
Clayton Geathers (Concussion/Neck) – Safety
Robert Mathis (Bicep) – Linebacker
Patrick Robinson (Groin) – Cornerback
Now here's a look at the Jet injuries:
Questionable
Bruce Carter (Quad) – Linebacker
Breno Giacomi (Shoulder/Back) – Tackle
Muhammad Wilkerson (Ankle) – Defensive End
Marcus Williams (Ankle) – Cornerback
Doubtful
Lorenzo Mauldin (Ankle) – Linebacker
Out
Jalin Marshall (Concussion) – Wide Receiver
Steve McLendon (Hamstring) – Defensive Tackle
Calvin Pryor (Concussion) – Safety
Final Takeaway
Both teams are heading in polar opposite directions. The Colts are trying to string together a playoff run while the Jets are inadvertently vying for a potential Top-5 pick in the 2017 draft.  Kickoff between Indianapolis and New York is schedule for 8:30 p.m. on ESPN.