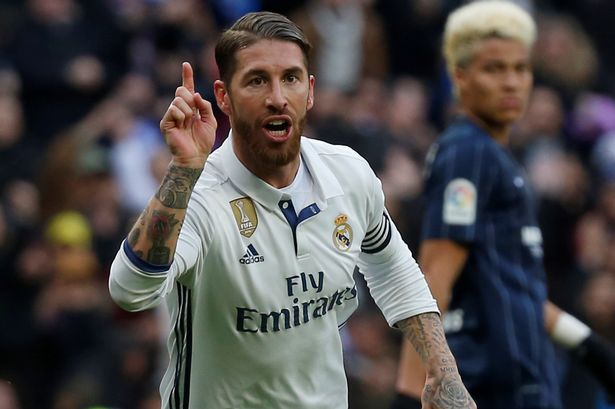 Real Madrid 2-1 Málaga CF
Lineups:
Real Madrid: Navas; Nacho, Varane, Ramos, Marcelo; Modrić, Casemiro, Kroos; Vázquez, Benzema, Ronaldo. (4-3-3)
Málaga CF: Kameni; Rosales, Villanueva, Muñoz, Juankar; Camacho, Recio; Juanpi, Fornals, Castro; Peñaranda. (4-2-3-1)
It has been a difficult month of January for Real Madrid in terms of not getting results nor convincing with their style of play. This is not any kind of crisis. Real Madrid just accomplished an impressive 40-game unbeaten run before their lost against Sevilla FC last week. It would not be fair to panic or come with hard critics just because this team lost two games against two talented teams — Sevilla in La Liga and RC Celta de Vigo in Copa del Rey.
Real Madrid had the same performance from these two previous lost in many of the games from that unbeaten run. Nobody panicked back then. So what is it the problem now? Is it because the team did not win or maybe because of the inconsistency in their style of play? Let's go with the second option.
This game against Málaga CF was the perfect opportunity for Real Madrid to reencounter themselves with the victory. Mainly because Málaga have not been able to win a game on the road so far this season. And that did not change after the final whistle.
The hosts made a little tweak on their classic 4-3-3 scheme: Nacho played as the left-back because of Daniel Carvajal's injury. Nacho is a defender who has great mobility and sense of space when driving the ball from the back on offense. But only when he plays as a center defender and receives help from either Sergio Ramos or Raphaël Varane. As a fullback, he still struggles to go back on transition when the rival recovers the ball and send diagonals from the wings.
This created problems for Real Madrid when trying to give offensive support to the forwards, create more passing options to the midfielders and surprise their rivals through the wings. Málaga's high pressure on man-to-man coverage was also crucial. The visitors scheme switching was excellent: a 4-2-3-1 on offense; a 4-4-1-1 on defense. Juanpi and Chory Castro dropped back one line to intercept the runs by Real Madrid fullbacks. Other players who were crucial on this task were Adalberto Peñaranda and Pablo Fornals. They also put some pressure on Ramos and Varane when they tried to connect with Casemiro.
Real Madrid was forced to create chances through the middle. Luka Modrić and Toni Kroos, as always, took the role of being the main orchestrators of the team. Both players sent very good through passes to Cristiano Ronaldo and Lucas Vázquez. Roberto Rosales, Luis Muñoz and Mikel Villanueva did a great job every time they anticipated the forwards to put some pressure on their runs.
Unfortunately for Real Madrid, Marcelo got injured after he tried to steal the ball from Juanpi. In the 24th minute, he got replaced by Isco. After that substitution, Real Madrid started to play with a 3-4-3 scheme — Isco as a wide midfielder.
Real Madrid seemed unable to create a clear chance thanks to the constant pressure by Málaga. It was up until the amulet that a appears when everything is going wrong decided the fate of the game in just eight minutes. Between the minute 35 and 43, Ramos scored two goals coming from two set-pieces — the second one was offside — assisted by Kroos. It is just so impressive how natural is for him to embrace the attacking role and, at the same time, be fearless about making a mistake.
It was up until the second half that Málaga found the way to get on the board. In the 63rd minute, Juankar surprised Real Madrid on transition through the left wing. He beat Vázquez, Varane and Ramos when driving the ball and cutting into the box. Juankar sent a tough shot that was deflected by Keylor Navas. But that deflection was not enough. Juanpi got the rebound, measured it and scored the goal.
The stellar performance by Idriss Kameni was the biggest highlight from the rest of the second half. The bigger the stage, the better the confidence of this goalkeeper gets. Kameni stopped two clear chances against Ronaldo — one in the first half, the other in the second half.
Real Madrid got the win but showed no fluidity nor clarity on their game plan. Of course, injuries are a big part of this issue. The process of building a team takes time. This team needs to learn how to recover from a lost as much as they learned how to win — this is just the fourth lost under Zinedine Zidane's coaching tenure.