Things weren't looking good for the Boston Celtics in the beginning of this year's NBA season. During the season opener against the Cleveland Cavaliers, Boston lost 102-99 after key player Gordon Hayward suffered a gruesome injury. Hayward suffered a dislocated left ankle and fractured left tibia and is most certainly out for the season.
Coming up on #NBACountdown (7pm/et ESPN)… @paulpierce34 sits down with the recovering @gordonhayward in Boston! pic.twitter.com/9KBIKhbnrK

— NBA (@NBA) November 8, 2017
Another key player and former Gator, Al Horford missed two games due to a concussion. Horford is a center and power forward for the Celtics. Horford is just as excited as the rest of the team. He recently said the following: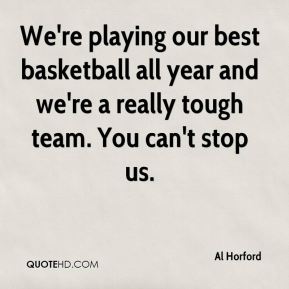 After these injuries, it was unlikely the Celtics would have a winning season. Quite the opposite has happened actually. Their current record is 13-2. The two losses came in the season opener to the Cavaliers and the following 109-100 loss against Milwaukee. They have won the last 13 games facing teams such as Oklahoma City Thunder, Orlando Magic, Atlanta Hawks, Los Angeles Lakers, Charlotte Hornets and Toronto Raptors.  They will face the Cavaliers again January 3rd at 8 PM. The game may have a different outcome then.
Hear what the Celtics had to say after the polished off their 13th straight win Tuesday night in Brooklyn. pic.twitter.com/rmRgi7JF7I

— Boston Celtics (@celtics) November 15, 2017
There are a multitude of reasons the Celtics are on this crazy unexpected winning streak. Renowned coach Brad Steven credits a lot of Boston's success toward their defense. Defense wins games and Steven spends a lot of time teaching the team about various defensive tactics. Another reason the Celtics ate on a rule is purely based on genes. They happen to be a very big team.
The team is also deep with talent. They are 11-deep and no one plays more than 32 minutes a night. They also have completely transformed as a team rebound wise. Last year, the team struggled to get rebounds but now the Celtics are the first ones with their hands on the ball. Finally, the team has had a relatively easy schedule so far.
When the going gets tough and they play higher-ranked teams, we will see how the Boston fares.
Thursday.

8:00.

Boston.

Celtics.

Warriors.

(Mask On) Kyrie Irving vs Steph Curry.

(Mask Off) Kyrie Irving vs Steph Curry.

13 Game Winning Streak vs 7 Game Winning Streak.

Mood…

☘️. pic.twitter.com/73cW44yvGj

— Only In Boston (@OnlyInBOS) November 15, 2017
Boston will play the Golden State Warriors this Thursday, November 16th, at 8pm. The Warriors have an almost equally impressive record of 11-3. We'll have to wait and see if this highly anticipated match up results in a 14 game winning streak for the Celtics.