Georgia Seeks a SEC Win
Last Saturday, Georgia experienced a disappointing 79-65 loss against the Auburn Tigers. In a game in which the Bulldogs were up by 14 going into halftime, the Tigers made a comeback to outscore them by that same number of points. Now, with the Bulldogs currently 3-4 in the SEC and having an overall record of 12-6, they are seeking a win to make a comeback. In this year's SEC, there are a few easy games and this game is one of them. If Georgia plays its cards right, they can secure a much-needed win.
However, in order for the Bulldogs to obtain a win over the Razorbacks, they are going to need better offensive output. Senior Yante Maten, is one of, if not, the best senior in the conference, is carrying the team, averaging 19.6 points per game. No other player for Georgia averages double digits. If the Bulldogs can remain consistent throughout the whole game, they can easily get a win on Tuesday night.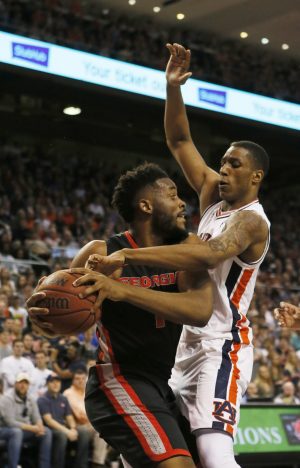 Why Arkansas needs a win
Arkansas is currently 0-4 on the road this year and getting a win in Athens to night would build momentum. Like Georgia, they are 3-4 in the SEC. Getting to .500 in the conference would be great to make a tournament push as March approaches. Arkansas' key to victory will be shutting down Maten and forcing other Bulldogs to take up the offensive burden.  Arkansas defense has struggled this season, being ranked No. 282 in points allowed. The Razorbacks have compensated for this with the No. 18 ranked offense in the nation.
The Razorbacks and Bulldogs will face off to see who makes it to .500 in the SEC tonight at 6:30 p.m.