It is rare to have two undefeated teams in high school football face off against each other in the middle of October. By now, most teams have endured at least one defeat. However, this is not the case for two Gainesville-based squads. The 5-0 Hawthorne Hornets host the 6-0 Chiefland Indians on Friday night.
What to Expect?
Both teams have absolutely dominated their opponents. According to Maxpreps.com, the Hornets have outscored their opponents 302-19, including four shutouts. They have scored over 50 points in every single game. Head coach Cornelius Ingram offered high praise for his quarterback.
"Our quarterback, I feel he is one of the best quarterbacks in the state. That's Khalil Jackson," Ingram said.
Ingram also had a lot of great things to say about the rest of the team.
Hear him talk about some of his key playmakers here: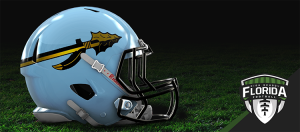 While Chiefland hasn't been as dominant in regards to shutting down their opponents, they have still run away with just about every game. The Indians have outscored their opponents 238-69. Four of their six victories have come on the road. Chiefland's offense is primarily focused on their rushing attack with Ty Corbin.
Cornelius Ingram commended the job that Chiefland has done so far this season.
"They have a good football team," Ingram said. "They have a great quarterback, a great running back, a pretty good receiver, just a great team all around. They're well coached and disciplined."
When and Where?
This game will take place at Hawthorne High School on Friday at 7:30 p.m.