The Jacksonville Jaguars are opening their season at home this weekend against the Kansas City Chiefs. This is the same stage of the season where the Jags began to unravel in 2018. After Kansas City defeated Jacksonville last season, the Jaguars went on a seven game losing streak. This was after they had won three out of their first four games. They're hoping that last season does not repeat itself.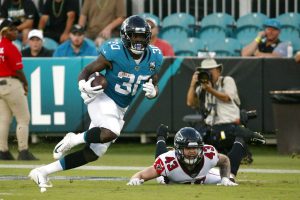 What Changed?
The main change that occurred for the Jags was the addition of Nick Foles at quarterback, a move that could make the difference in the rematch this Sunday.
Nick Foles only started five regular season games last year for the Philadelphia Eagles while starter Carson Wentz waited for medical clearance to play contact. However, Foles was able to lead the team to four out of five regular season wins. He threw for 1,413 yards with 72.3% completed.
Foles first game as a Jaguar will be against one of his former teams. Jacksonville is hoping that Foles can turn this game around from last year and prove that last year was a fluke.
The Match-up
Preseason did not go well for either of these teams. Kansas City only won its first preseason game while Jacksonville lost all four. During the 2018 season, the Jags went 5-11 after starting 3-4. The Chiefs fared much better during the 2018 season going 12-4 during the regular season.
Jacksonville's defense should play a big part in Sunday's game especially with the addition of Josh Allen. However, the Jags offense is still a big mystery and will be their key to winning especially going up against an offensive powerhouse in the Chiefs.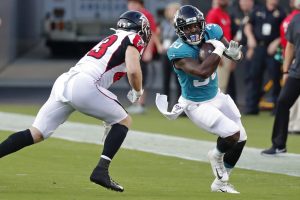 Injuries
While the injury list seems to be clearing up for Kansas City, the Jags are still pretty cluttered. Jacksonville has two players out in Josh Oliver and Cedric Ogbuehi with hamstring issues. Neither of them practiced on Thursday.
Kansas City had four players on their injury report that included Tyrann Mathieu, Armani Watts, Darrel Williams and Deon Yelder. However, it is likely that all of these players will be available if needed because they all participated in full practice Wednesday and Thursday.