The Orlando Magic took down the Bulls 100-91 Monday night in Chicago.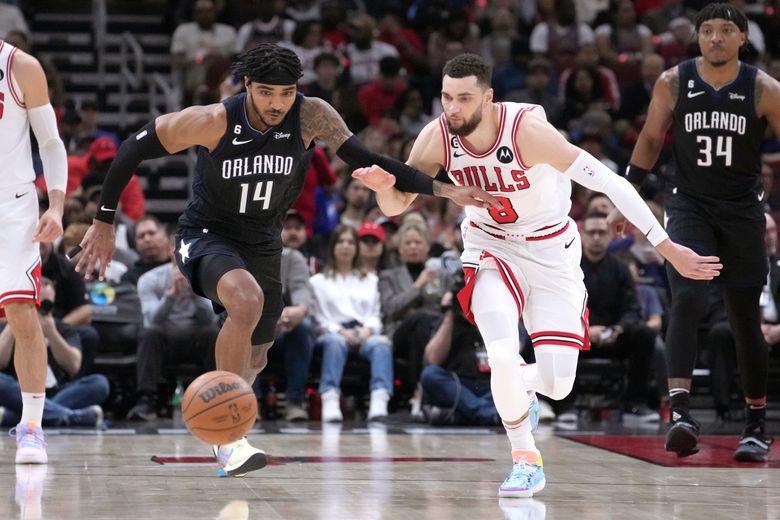 In a game where each team could've really used a win, with both teams not far outside the playoff bubble, the Bulls fell to 11th (26-31) and the Magic improved to 13th (24-34) in the Eastern Conference standings.
Game Trends
The Magic got out to an early lead, but fell behind not long thereafter. 
Once Orlando took the lead back, however, they never looked back. They found themselves up 49-44 at the half behind Markelle Fultz's 12 points, 5 assists and 4 rebounds on 6-8 from the field.
In the third quarter, both teams started off cold as they saw just a single made FG between them in the first two minutes. That is, until the Magic were able to put a couple through and widen their lead.
Orlando did outscore the Bulls in every quarter, but never by more than four.
https://twitter.com/OrlandoMagic/status/1625338314931818499
Chicago went just 3-21 from three, while the Magic shot 8-21.
Free-throws were huge in helping the Bulls keep it close, as they made 18 of their 19 attempts.
The Magic led by as many as 13 and never let Chicago get within less than six.
https://twitter.com/OrlandoMagic/status/1625334017779269635
Game Notes
Orlando snapped a one-game losing streak with the win after falling to the in-state rival Heat Saturday.
Chicago, on the other hand, is now on a four-game losing streak.
Magic rookie Paolo Banchero led the team with 22 points, but guard Markelle Fultz played a great game himself finishing just one assist away from a triple-double.
https://twitter.com/OrlandoMagic/status/1625336159130755076
What's Next?
The Magic head to Toronto to play the 9th seed Raptors Tuesday night. Toronto is looking to earn themselves a playoff-spot, while Orlando is hoping to pull off another road win to push them up in the rankings. 
Chicago has the day off before heading to Indiana to face the Pacers, who are currently one spot behind the Bulls.
The Magic have won the season series over the Bulls 2-1.