With the MLB's regular season beginning on Thursday, many baseball fans have mixed feelings about the rule changes in the league. MLB commissioner Rob Manfred addressed many of the concerns in an interview with ABC News Tuesday.
This 0-2 pitch was good enough to be strike 3 but an infielder had his heel on the grass so it ended up being ball 1 instead. pic.twitter.com/GbUVNrn9UO

— Codify (@CodifyBaseball) March 28, 2023
Rule Changes
Speeding Up the Game
The most obvious addition to the sport this season is the pitch clock. The clock limits the pitcher to 15 seconds between pitches with bases empty and 20 seconds with runners on. It also limits the batter to one timeout per plate appearance, and he must be in the batter's box with eight seconds left on the clock.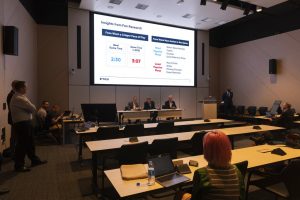 This addition has been one of the most polarizing changes in the history of the sport, in terms of fan response. Manfred maintains that the change is positive for the game. In fact, he claims the clock will help get baseball back to its glory days.
In spring training, there have been countless examples of violations from pitchers and batters alike. Players seem to be having some trouble adjusting to the new pace.
hey these new rules can be confusing pic.twitter.com/6ZN0jZtm7p

— Codify (@CodifyBaseball) March 27, 2023
Manfred argues that the game's outcome is still not based on time because there is no game clock.
No More Shift
In the 2023 season, the defensive shift will no longer be allowed. This should allow pull hitters to go back to exploiting the gaps on both sides of the infield. Expect batters like Anthony Rizzo to have an exciting season.
Look On the Bright Side
Despite a lot of traditional fans being frustrated with the modern rule changes, there is a lot to be excited about this season with all the ways the game is changing.
The MLB is going back to London for a two-game summer series June 24-25. The series will be between the St. Louis Cardinals and the Chicago Cubs, and it will be held at London Stadium.