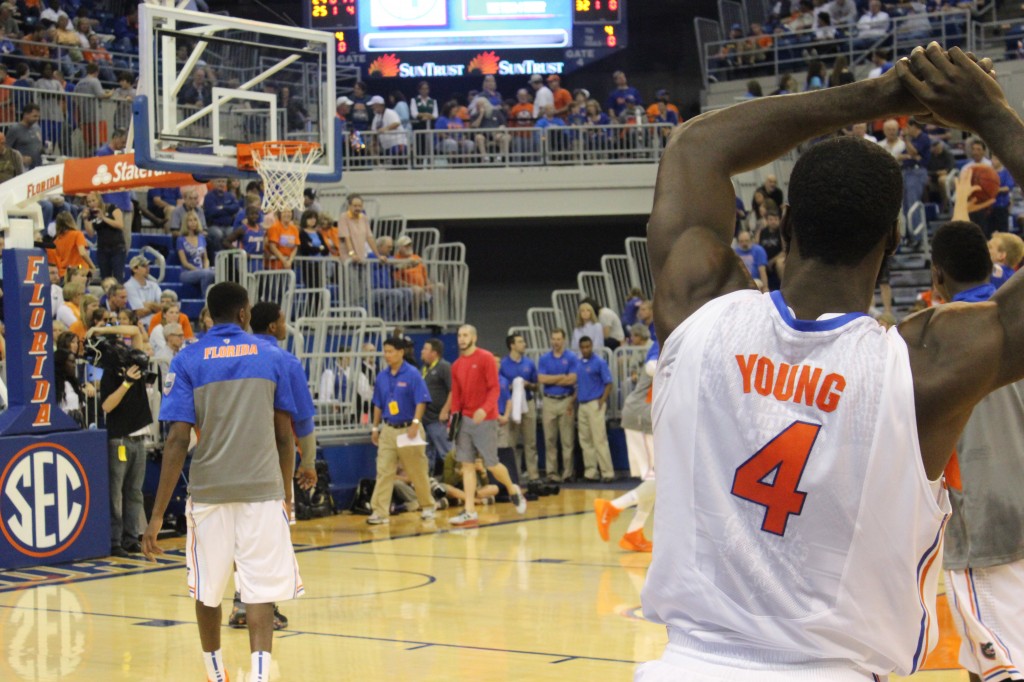 The Florida men's basketball team has made it 16 seasons in a row with at least 20 victories — now 20-2 — and it will try to get its 21st victory of the season this Saturday against the 9-13 Alabama Crimson Tide.
Florida is on its third 20-2 start all-time, with the previous two coming in the national championship 2006 and 2007 seasons.
Alabama has a 73-63 lead in the all-time series, but the Gators are 20-5 against the Crimson Tide under head coach Billy Donovan. Florida has won the last eight meetings and 10 of the past 11.
The Gators own 14 straight victories, marking the seventh time the Gators have posted a 14-game winning streak under Billy D. Florida will also be going for its 29th straight victory at home, still the third longest active streak in the nation.
UF used a 16-3 run during a 6:45 span late in the second half to put away Missouri in its last game, and Donovan spoke on how his offense is starting to make good decisions but not always the best decision.
"I think your offense always looks a lot better when the ball goes in the basket," Donovan said. "I didn't think we had a good balance of inside-out. The thing I didn't like is that, in the first half, half of our shots were threes. Not that I mind that because they were playing zone, but there was nothing at the basket… it's like we were all perimeter oriented."
Florida is shooting .342 percent from 3-point range off 383 shot attempts this season. The team's 3-point leader, Michael Frazier II is shooting .428 from beyond the arc.
An early tip-off is scheduled for noon on Saturday. The game can be seen on ESPN as well as heard on Country 103.7 the Gator with coverage staring at 11:25 am.
This will be Florida's last game at home before a two-game road streak at Tennessee and then at Kentucky.
For audio on the quote above, click here: