The Miami Dolphins will host the New England Patriots on Monday Night Football to close Week 14 of the NFL. Two teams that have two different realities and missions; realities and missions that have been practically the same for both teams in the last decade.
Miami hoped the 2017 season was going to be different with the second year of the Adam Gase/Ryan Tannehill duo. Unfortunately for Tannehill and the organization, Tannehill had a season-ending knee injury; that forced the team to urgently call Gase's old-protegee Jay Cutler out from retirement to be the starting quarterback. Something that worked as well as it worked in the Chicago Bears: below average.
The Dolphins currently have a 5-7 record and are in the last place of a competitive-but-low-level AFC East Division. Even though the Dolphins are in last place, they still have a chance to get a Wild-Card spot, which is something that says a lot about their division. The New York Jets and the Buffalo Bills are 5-7 and 6-6 respectively in that division. Now the Dolphins will face their nightmarish rivals Patriots.
New England is still at the top of its division and the American Football Conference even though Tom Brady is 40 years old. The Patriots have a 10-2 record and look to expand it with a victory against the Dolphins; New England has won the last three games, and are two games away from tying their all-time series (53-51-0) against the Dolphins.
Brady is having an MVP-calibre season once again while defying the odds of Father Time. The 40-year-old is currently the league leader in passing yards (3,632) in 438 throwing attempts. Brandin Cooks has been able to be Brady's best offensive partner this season. Cooks is the team leader in receiving yards (886) in 53 receptions.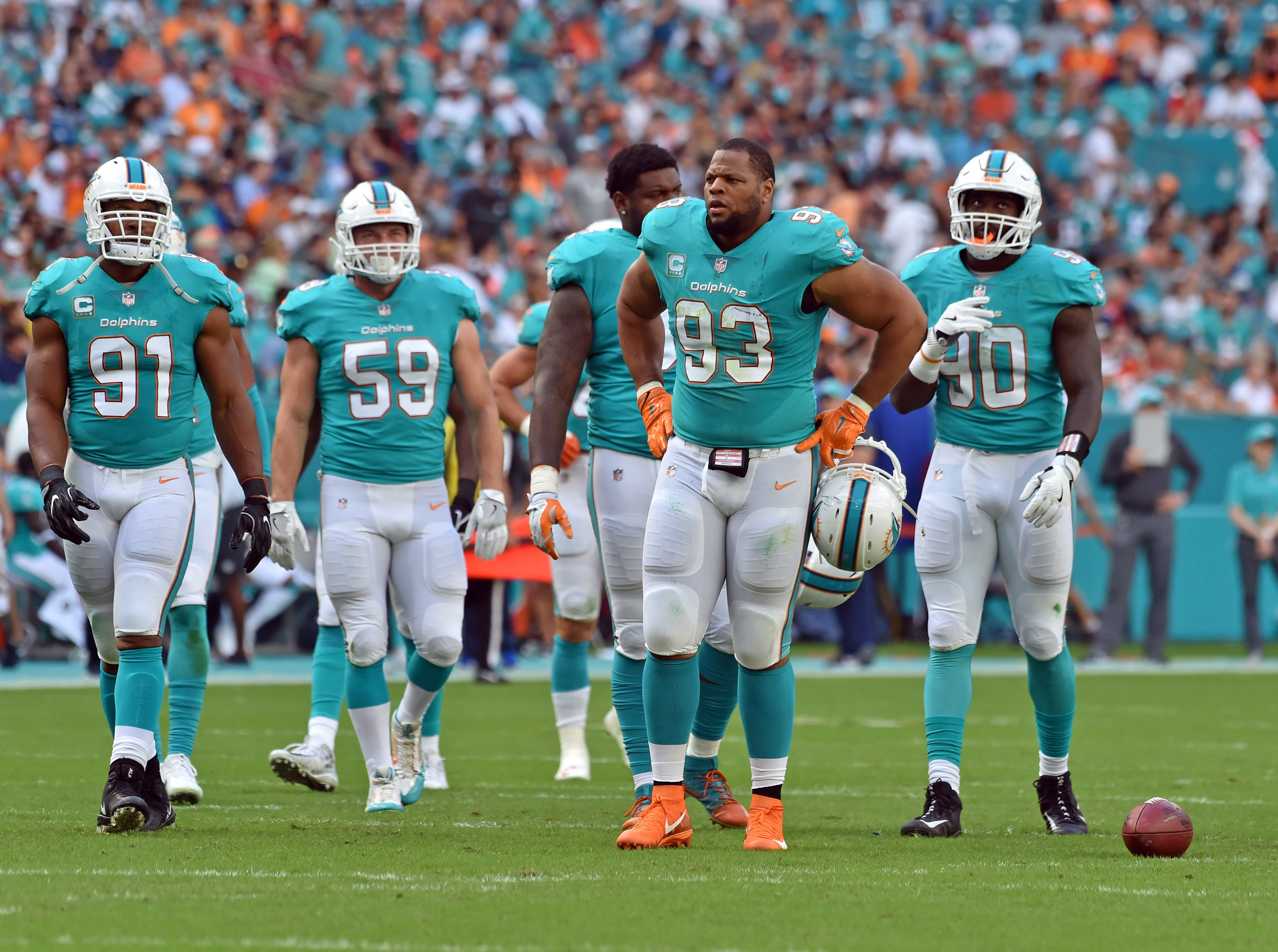 Stopping The Patriots in Miami
Even though the Patriots are as good as they have been offensively this season, they have struggled a lot defensively. They are currently in the 28th and 26th positions of both passing yards per game (254.9) and rushing yards per game (120.8) allowed this season; it is clearly a below-average defense, considering this team is considered an obvious title contender.
Cutler will have to be at his best to take advantage of New England's defensive liabilities. He has 1,837 passing yards in 302 attempts (193 completed); Cutler has also made 15 touchdowns, but he has been intercepted 11 times this season.
Both Kenny Stills and Jarvis Landry, who are the team leaders in receiving yards (733 and 699 respectively), need to make Cutler's life as easy as it can be in this game. Their staggering vertical runs, ability to find the open space and creativity to create running routes will be crucial for the Dolphins if they want to continue their quest for a Wild-Card spot. If the Dolphins do not win, the Patriots will once again win their division for the nine straight season and 15th time in 17 years.