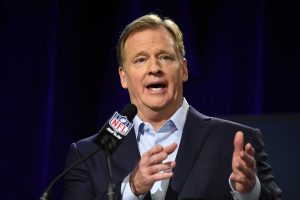 NFL changes helmet contact rule.
NFL commissioner Roger Goodell looks to for a way to make the game of football more safe for the players by implementing a rule change that prohibits players from lowering their head to initiate contact.
"Our focus is how to take the head out of the game. Make sure that we're using the helmet as protection, and it's not being used as a weapon. That's the core of what we're focused on. I think we made a tremendous amount of progress in that this week," Goodell said as the NFL's annual conference meeting came to a close Wednesday afternoon.
More Ejections?
The next step in this rule change is to help all teams process it. League representatives will meet with coaches, medicals, and players to address the rule change which could lead to ejections in certain cases.
According to Goodell, there is league support among the coaches to use replay review to confirm ejections. So, a 15-yard penalty plus a play review will be assessed for players lowering their heads and leading with the crown of their helmets to initiate contact against an opponent on any play.
"If we're able to have replay to confirm when there is one of these fouls, when it happens in the game, then we should be able to confirm when an ejection is necessary," Goodell said that in the coming weeks the league is making the rules clearer to determine which infractions would be a 15 yard penalty and which would lead to ejection, and if necessary suspension.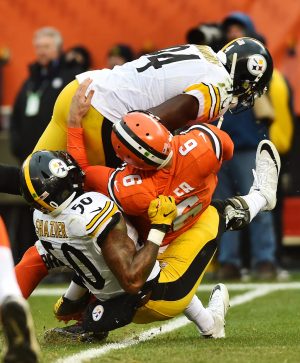 How it will affect the players
Last season, players reported 281 concussions, including those suffered in preseason games and practices. That is the highest number in the past six years and an increase of 15.6% over the five-year average.
Also, an increase in players self-reporting concussions and an increase in concussions caused by helmet-to-helmet hits occurred this season. With those numbers and increases, this rule change couldn't have come at a better time.
According to many players, it is about time that they begin to see improvements. Player safety is a priority to the League and this rule change is the beginning of a new football culture.