The New York Mets are gliding through this season, so far. On Monday, New York defeated the Miami Marlins, 4-2, improving their overall record to 8-1. New York needs just one more win to claim the best start in franchise history.
https://twitter.com/Mets/status/983546386678472704
New York's 8-1 starting record matches the 1985 and 2006 franchise record. Right-handed pitcher for the Mets Noah Syndergaard said that the team is in such good spirits because of their successful start of the season.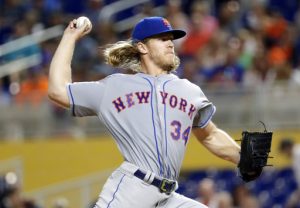 Game Recap
Although the Mets were sleep-deprived, they were able to secure a 3-0 lead by the end of the third inning. During Monday's game, Syndergaard held Miami to only two runs (one earned). Mets Adrian Gonzalez and Jay Bruce had RBI hits and Kevin Plawecki grabbed a run-scoring double-play action. In the ninth-inning, Jeurys Familia struck out Marlins Miguel Rojas and Starlin Castro to secure the New York's victory.
Miami struggling
Miami has had a rough start to the season. The Marlins only went 2 for 12 for runners, and then stranded a player after a double-run. While the Marlins are struggling on the field, their lack of fan-support is also hurting them. Since the beginning of the season, Miami has had more visitor-fans attending games, than actual Miami fans.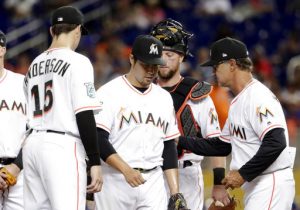 What's next for the Mets?
While they are proud of their impressive start to the season, the also realize that they have over 150 good games left to play this season. On Tuesday (April 10), the Marlins will host the second of three games, starting at 7:10 p.m.