The Washington Wizards took advantage of their home-field advantage to tie a series that seemed over for both teams due to how they played during the first two games of the series. But unpredictability is something that has been a tendency for the Wizards this season. And this is something that definitely has not changed during the first round of the playoffs.
Washington deployed a solid offensive performance thanks to its backcourt. A backcourt that has been under a lot of scrutiny because of its playoff failures in the past and lack of chemistry. But John Wall and Bradley Beal played as good as any NBA star on Game 3 and Game 4.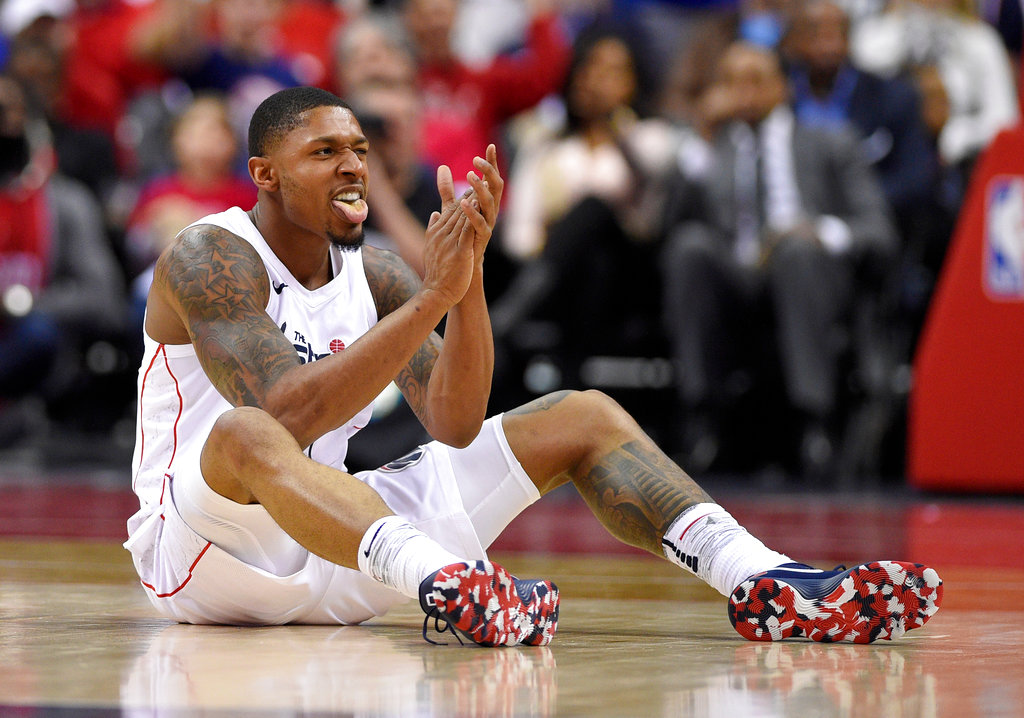 A Wizardly Backcourt in Washington
The Wizards focused on running most of their offensive possessions through Wall and Beal. Both guards put their extensive offensive repertoire in display; they constantly attack the net by deploying iso-possessions through paint penetrations and one-on-one, off-the-dribble mid-jumpers.
Both guards combined for 43 field-goal attempts; the whole team attempted 85 field goals. And if we count their shot attempts from Game 3, Beal and Wall had a combined 42 field-goal attempts.
Wall, like he had done for most of his NBA career, was an assisting machine in this game. He made 14 of the 23 assists that Washington made on Sunday afternoon. He constantly found teammates on the perimeter by driving through the paint and dragging rivals to open shooting spaces. The most important key for them was Beal's off-ball abilities on the offensive end. Beal can be lethal for any adversary by having a great sense of space and spreading the floor. He made five out of seven three-point attempts.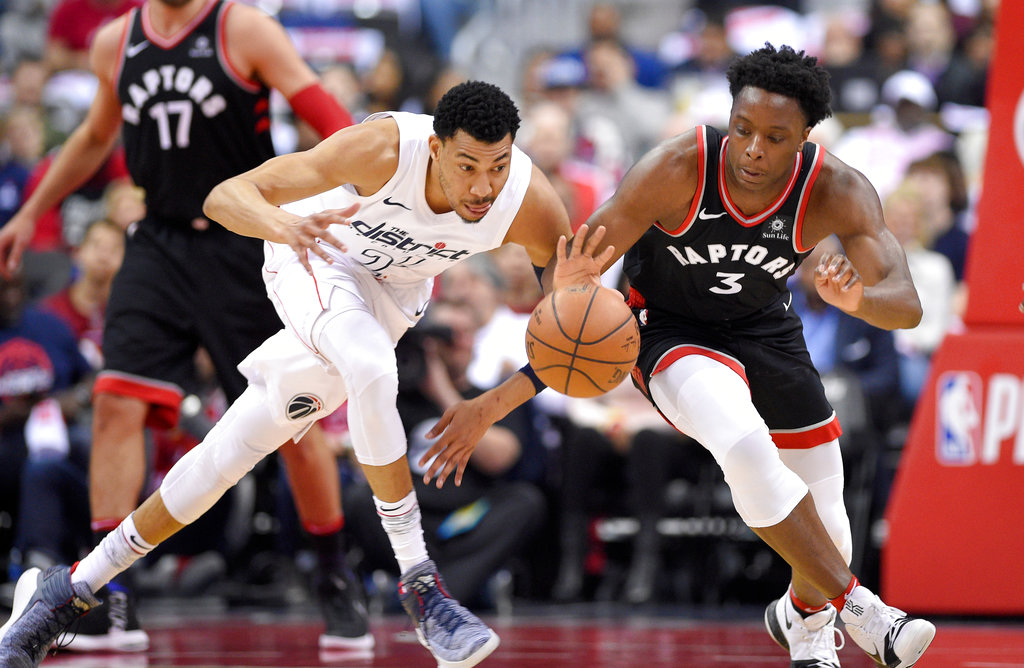 Bench Struggles for Toronto
One of the most special aspects of this historical season for the Toronto Raptors was the depth of their bench. Their bench players have provided highly efficient performances on both ends of the floor during the whole season. But this has changed since Game 3 in this series.
In the first two games of this series, Toronto's bench scored 84 total points in both games. Since Game 3, that changed from 84 to 54 total points. On Game 4, their bench only scored 22 points. This is a factor that has to change immediately for the Raptors in the upcoming games.
The offensive influence by that bench and having a constant ball-movement allowed DeMar DeRozan and Kyle Lowry to have a decreased workload. DeRozan went off offensively by scoring 35 points (29 field-goal attempts). He is averaging .440 field-goal percentage for the whole series. That lack of efficiency can damage the Raptors if their bench continues its offensive struggles.
Game 5 will be on Wednesday at 7 p.m., ET.