Maisie Filler, a Gator women's golfer, received an official invitation to the Augusta National Women's Amateur (ANWA) on Jan. 18. This prestigious event will allow the junior from Palm Beach Gardens, Florida, to debut her skills in Georgia.
She will become the fifth Gator to compete in the event alongside her current teammate Anna Fuller. Fuller is a senior and three-time participant.
Augusta National Women's Amateur
Alumnus of the University of Florida and current Augusta National Chairman Fred Riley announced the ANWA in 2018 in pursuit of bringing awareness to the women's golf game. By creating this event in the home of The Masters, the ANWA creates a thrilling and rewarding route for athletes to reach their golf ambitions. The event features an international field of 72 women amateurs competing in 54 holes of stroke play. Following 36 holes of play, the final round will include the 30 players who made the cut. Additionally, a sudden-death playoff will determine the winner if a tie remains after 54 holes.
What Happens if you Win?
The champion of the tournament will receive an invitation to the next five Augusta Women's Amateurs, the 2022 U.S. Women's Open, the 2022 Women's British Open and any USGA, R&A and PGA of America amateur championships for one year.
Maisie Filler
Filler looks to showcase her talents at the next level at the ANWA. Looking back, she has had an impressive sophomore breakout season. She appeared in all 11 tournaments in addition to being in the lineup while having the team-best 72.3 stroke average. Making program history, she sent Florida to the match play finals after a match-clinching point in the quarterfinals of the SEC Championship.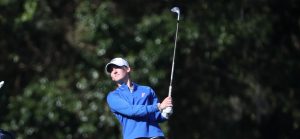 Her love for the game is nothing new as it started at a young age. She explains that she was always exposed to the game growing up around a country club. Filler said her oldest sister was a competitive golfer and although she no longer competes, Filler has always looked up to her as an inspiration.