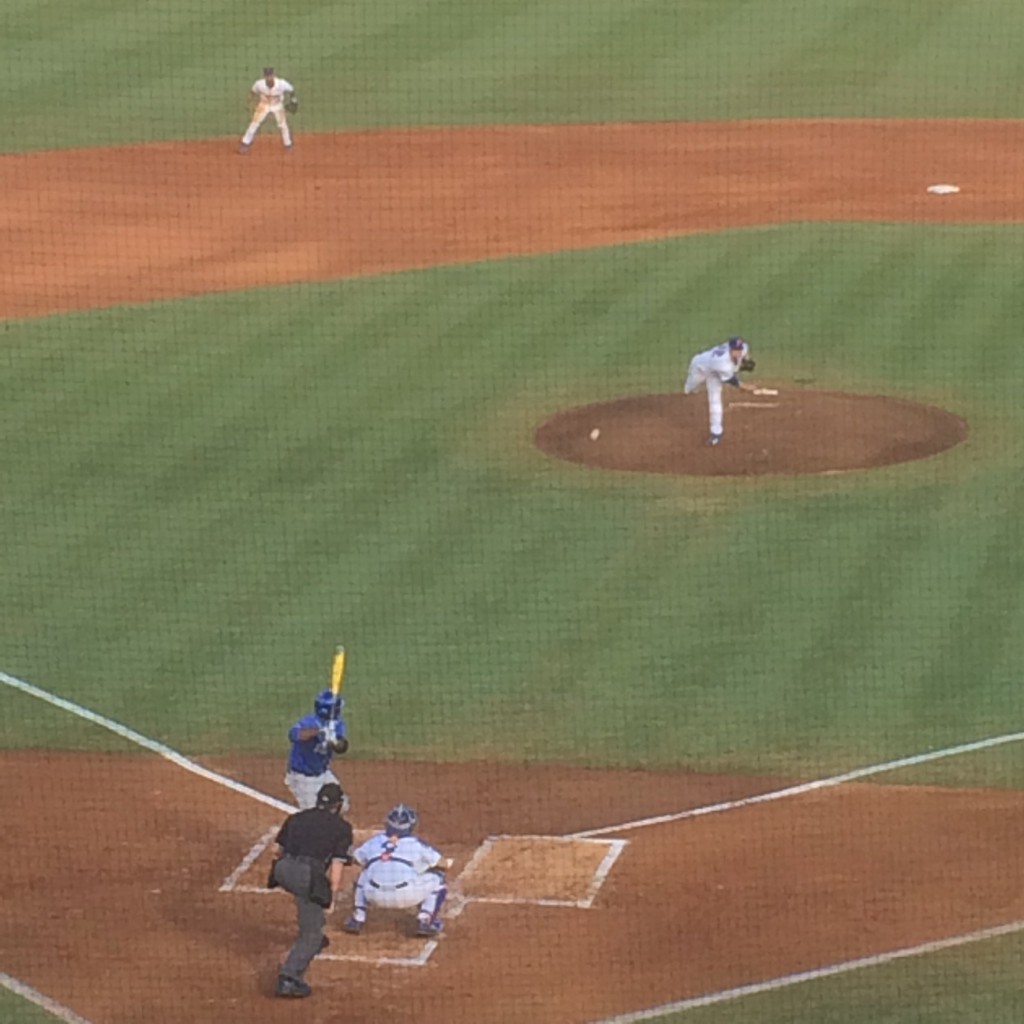 Joseph Kimber / ESPN 850 WRUF
Florida starter Logan Shore delivers a pitch in the first inning of Friday's game vs. Kentucky. The Gators fell to the Wildcats 3-0 in the series opener.
The #6 Florida Gator baseball team (32-11, 12-7 SEC) fell to the Kentucky Wildcats (24-16, 9-9 SEC) 3-0 on Friday night to drop the first game of the series.
Regular Friday starter sophomore right-hander Logan Shore took the mound for the Gators and had a strong outing, throwing 93 pitches over 7 1/3 innings while recording seven strikeouts, nine hits and three earned runs.
After giving up one run in both the second and third innings, Shore shut the door until the eighth inning. Florida head coach Kevin O'Sullivan talked about his ace's performance.
"I thought he pitched well enough to win," O'Sullivan said. "I thought he pitched great. He located. He didn't miss much, and Kentucky did a good job with two outs. Simple as that."
Despite the strong start from Shore, Kentucky's sophomore starter, right-hander Zach Brown was not to be outdone.
Brown dominated, going seven innings while allowing five hits and no runs, pushing his scoreless streak to 14 1/3 innings. O'Sullivan talked about Brown's stout performance.
"Credit their starter. He did a really good job. He was pretty good tonight. He threw the breaking ball for strikes. He threw a bunch of breaking balls for strikes when he was behind in the count, and he was firm. It was a firm fastball. So he deserves a lot of credit, and he pitched well enough to beat us. I don't think it's an easy thing to do, to shut us out at home, and he just pitched really good tonight."
Two bright spots for the Gator offense were shortstop Richie Martin, who pushed his hitting streak to 12 games with a double in the first inning. Ryan Larson was the only Gator batter to record two hits, and he talked about the struggles for the Florida offense at the plate.
"We were trying to (make adjustments)," Larson said. "He did a good job keeping our hitters off balance."
The Gators will look to regain the offensive firepower they've had over the past few weeks and bounce back from being shut out for the first time all season today when they take on the Wildcats in the second game of the three game set.
Junior right-hander Dustin Beggs will take the mound for Kentucky against sophomore right-hander Dane Dunning for the Gators. First pitch is set for 7 p.m.
For sound from the game, click below.
Kevin O'Sullivan on the team's performance
Kevin O'Sullivan on Kentucky starter Zach Brown's performance
Kevin O'Sullivan on starter Logan Shore
Logan Shore talks about his performance
Logan Shore talks about his pitching adjustments throughout the game
Ryan Larson on Zack Brown's performance
Ryan Larson on the team trying to make offensive adjustments