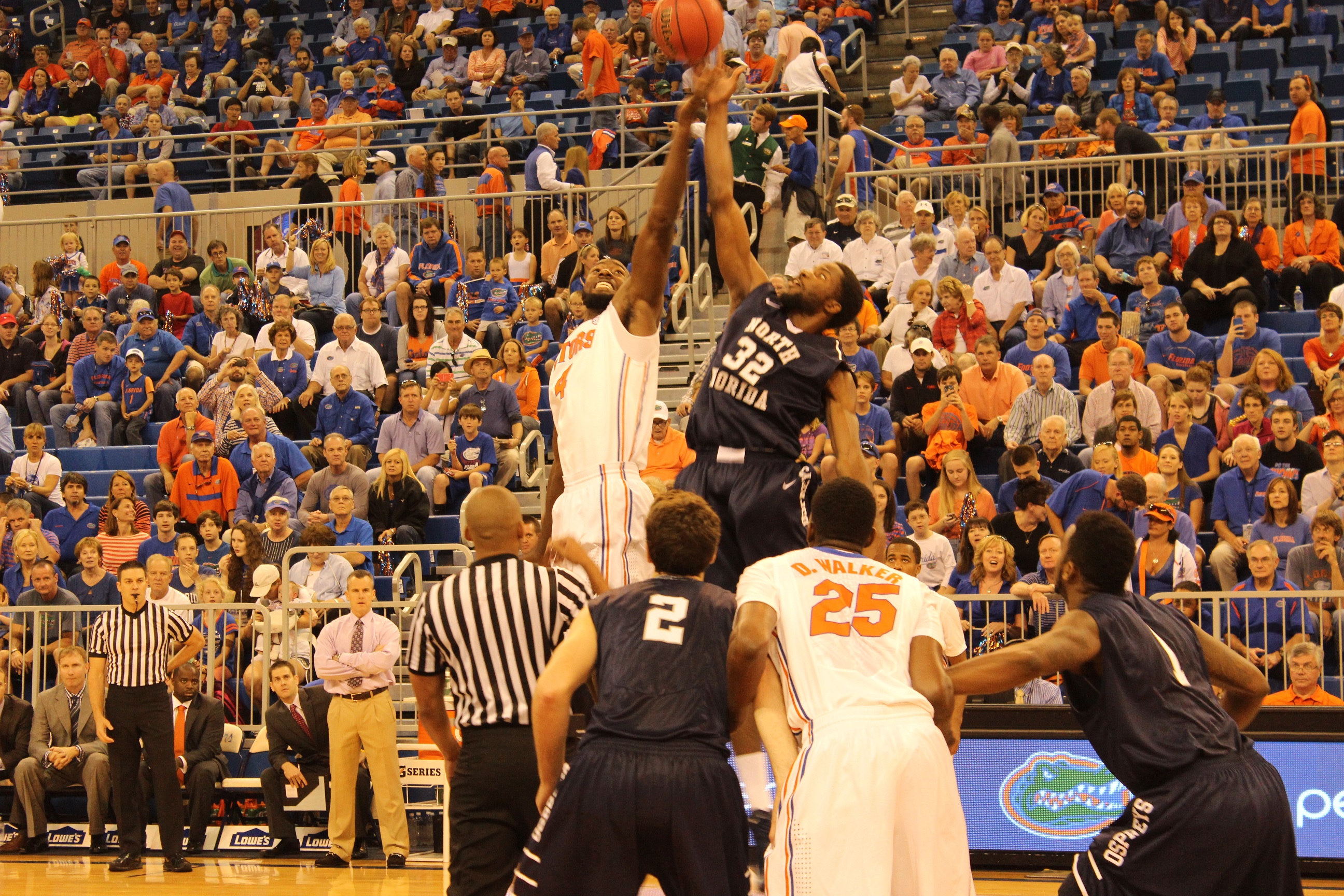 The Florida Gator men's basketball team hits the road for the first time in three SEC games as it travels to Tennessee to take on the Volunteers Tuesday evening.
"Just because you've played well on the road up to this point in time, doesn't necessarily mean you'll just continue it, you have to play well," said Gator coach Billy Donovan. "It takes your entire team being focused on what it needs to do on the road. Normally, and I would throw ourselves into this, teams are more comfortable when they play at home. It's where you practice and it's familiarity; it's a little bit different when you go on the road. For us, although we've done pretty well so far, I think tomorrow (Tuesday) night poses a different test. Just because it has been the case in the past doesn't mean it is going to be the case tomorrow. We're going to have to perform and play really well."
Florida will travel to Thompson-Bolling Arena looking to earn its first Knoxville victory since 2011. Tennessee leads the all-time series 72-53, and the Gators are now 17-18 under Billy Donovan after beating the Volunteers in the O'Dome January 25th.  In their last meeting Florida held Tennessee to just 1-for-19 shooting from 3-point range (.053), the second-lowest by an SEC opponent during Donovan's tenure.
"If you look at their numbers at home from the three-point line, they're pretty incredible." said Donovan, "They're not going to shoot that kind of percentage like they did here, they're at home, they're more comfortable. I think they are a very, very dangerous three-point shooting team and if you look at their home stats, when they're at home, they are shooting a very high percentage from the three."
The matchup against the Volunteers marks the beginning of a five game stretch where the Gators will play four of those five games on the road. All of the games will be against teams in the upper half of the SEC standings.
"We're going against a team that is playing very good basketball and it wasn't so long ago that we played them," said Donovan. "The one positive is that you have enough time where there's familiarity because our guys have played against each other. I'm sure there is familiarity on their part, too. We're going to have to be ready to go out there and play."
The Gators look to earn their 16th consecutive win in this matchup that tips off at 7pm and you can catch the game live on Country 103-7 The Gator starting at 6:25pm.