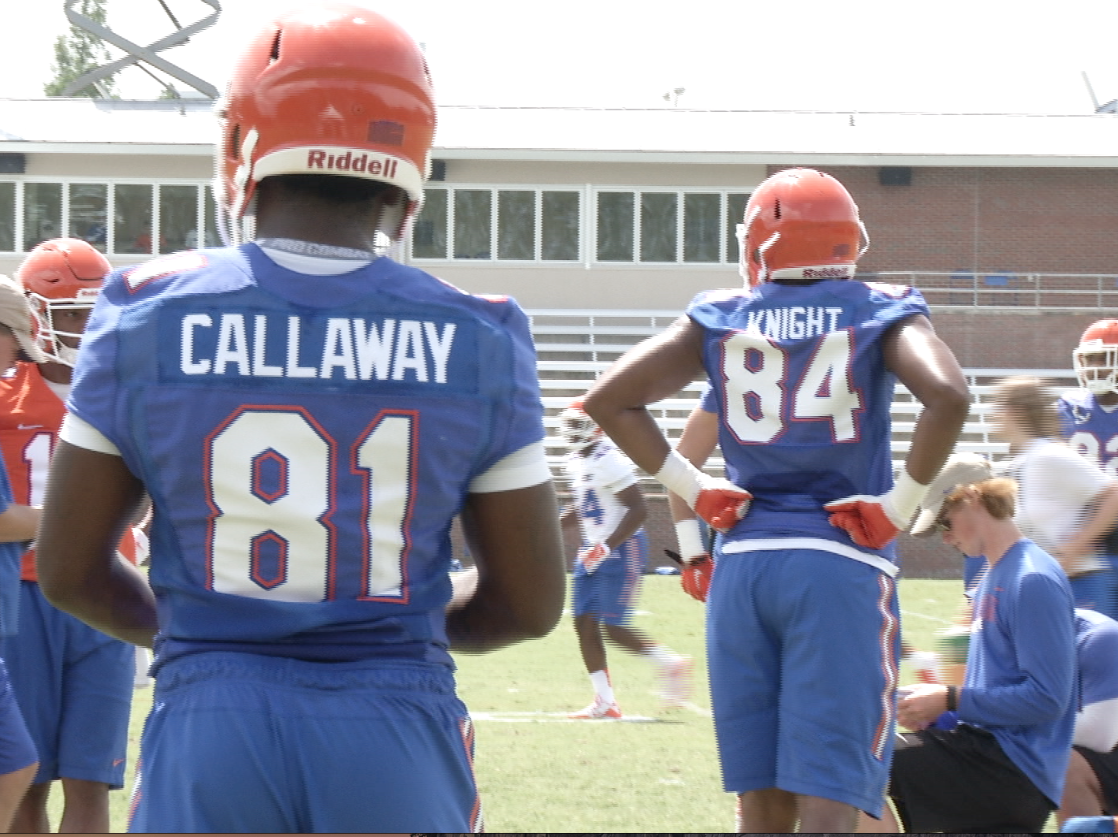 Jim McElwain and Florida Gator football team kicked off their first day of preseason practice on Thursday afternoon.
The Gators held camp at the UF Dizney Lacrosse facility in two groups. The first session included the older, veteran players on the roster, as well as quarterbacks Treon Harris, Will Grier, and Jacob Guy. The second session included the younger and freshmen players.
"A lot of guys looked the part," said McElwain when speaking about the freshmen. "We have to do a great job of educating and teaching off film – that's number one. And finding out what they know and hopefully putting them in situations that they can be successful."
McElwain was quick to note that while he wants to be able to slow things down for the freshmen, he needs to also accelerate teaching at some points to avoid his guys from looking too predictable.
One freshman to keep an eye on is wide receiver Antonio Callaway. The 5'11" wide out attended Booker T. Washington High School in Miami, the same school Treon Harris attended. The 2014 Class 4A First Team selection exhibited his speed and first step in front of the Gator coaches.
"When you're recruiting at that position, you don't recruit a guy as slow as I am," McElwain joked when asked about Callaway. "So it was good to see that he was a little quicker than I was."
McElwain also explained that he was pleased with the level of communication exhibited by the players, particularly from the offensive and defensive lines, in the first day of practice.
"The one thing I was disappointed in (during) the spring was the lack of communication part," said McElwain. "And usually when you see big plays or busts, it's because somebody didn't communicate."
One facet that McElwain noticed needs to be improved is the connection between the quarterbacks and the wide receivers. Poor throws were made and catches were dropped as the players practiced without their pads on.
"It wasn't great by any stretch of the imagination. Pitching and catching is the number one thing we have to consistently get better at. I think it will – no, I know it will," McElwain said.
Day 2 of training camp resumes on Friday as the team is scheduled to practice at the Dizney Lacrosse Stadium around 3:30 PM.
To listen to the audio from the story, click below:
McElwain says he was pleased with what he saw from the freshmen
McElwain says he hopes to rely on a handful of freshmen this year
McElwain compliments the speed of freshmen WR Antonio Callaway
McElwain says he was impressed with the new level of communication