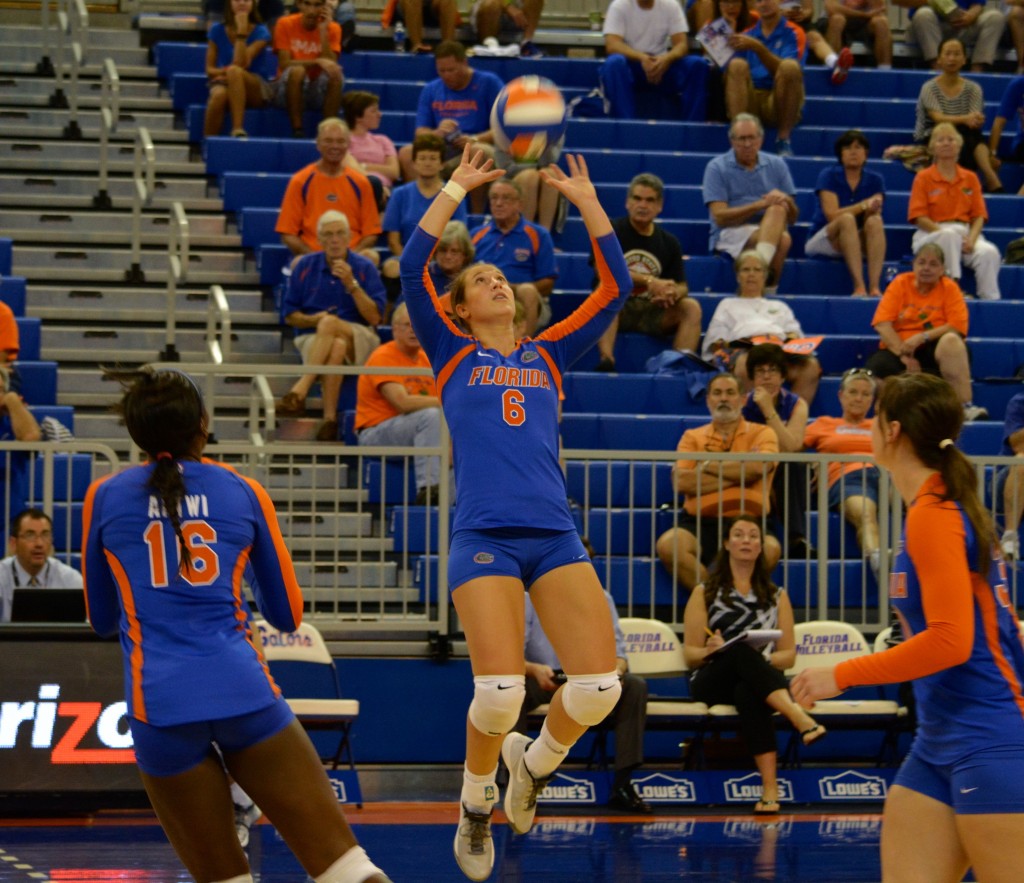 The No. 7 Florida volleyball team will look to capture its 25th win of the season Wednesday night against the Tennessee Volunteers in Knoxville.
In the only previous meeting between the two this season, the Gators swept the Lady Vols(25-13, 25-21, 25-15).
Florida is looking to extend it's streak of at least 25 wins in a season for the 23rd consecutive year (the longest active streak in the nation).
The Gators will need to contain Tennessee freshmen Ashley Mariana and Jamie Lea. Mariana leads the Vols with 255 kills this season, while Lea has added 250.
First serve is set for 5:30. The game will be broadcast on ESPNU, and coverage will be provided by ESPN 850 WRUF beginning at 5:20.