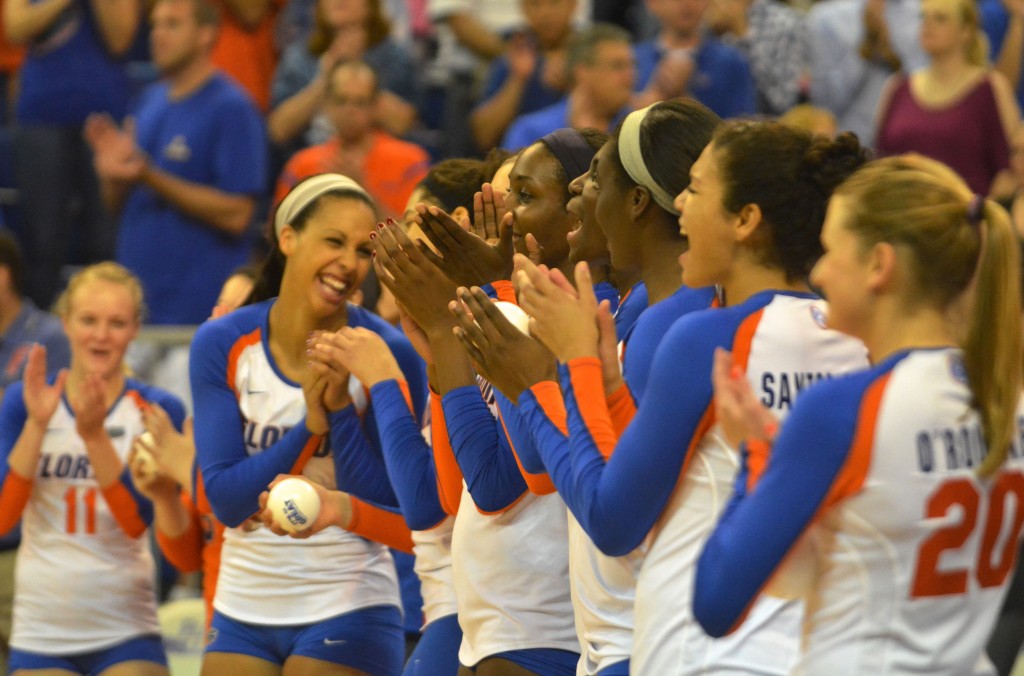 After a 27-3 regular season, the Florida Gator volleyball team will host the first and second round of the NCAA tournament for the 21st time out of the last 23 years. The Gators will first face off against the 30-3 Jacksonville Dolphins tonight at 7:00 pm.
Going into the tournament, the Gators are 17-3 against teams that received an NCAA bid. Florida Head coach Mary Wise is 16-0 in the first round of the NCAA tournament and says that record isn't an easy accomplishment.
"That's what the NCAA tournament is all about; there are no easy matches because everybody playing is a team that has won and earned the right to be here," Wise said. "And, everybody is 0-0 with your season riding on the outcome."
The Gators are statistically one of the best teams in the country with a number two ranking in kill percentage, number four ranking in kills per set and number 12 in assists per set. All of those stats can — in part — be attributed to the contribution of younger hitters like Gabby Mallette and Simnoe Antwi. Mallette says going into the tournament should be no different than a big regular season match because Wise has instilled within them a post-season mentality.
"It's really exciting because everyone knows how Mary has been teaching the Final Four mentality since preseason," Mallette said. "As a sophomore, knowing what to expect is great, but it doesn't take away from how exciting it is."
Florida leads the all-time series versus Jacksonville 16-0 (9-0 under coach Wise), but UF has never met the Dolphins in the NCAA tournament. The winner of tonight's match will then face the winner of Georgia Southern v. Florida State tomorrow night in the O-Dome at 7:00 as well.
For audio on this story, click here:
Mary Wise on experience being in the tournament