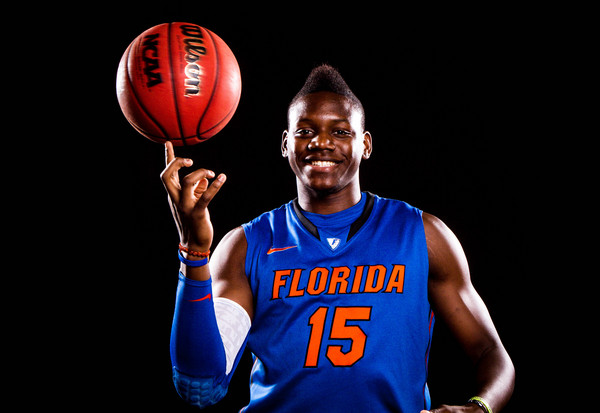 The sixth ranked Florida Gator men's basketball team (16-2) look to make it 26 consecutive wins in a row at home and their sixth win in the SEC this season as they invite the Tennessee Volunteers (12-6) to town Saturday afternoon.
Florida will be coming off just one day of rest after their 68-62 win in Alabama Thursday night. This senior class has fared well in Thursday-Saturday turnaround games as they haven't lost a game with one day rest since facing Kentucky their freshman year.
The game will be Florida head coach Billy Donovan's 600th game as UF's head coach.
Tennessee brings to town the SEC's leading scorer in Jordan McRae who is coming off a 34-point performance in a Volunteer win over Arkansas on Wednesday night. Donovan said containing McRae's offensive output will take a team effort.
The Vols are 3-2 in SEC play and will also bring to Gainesville a very big, physical front court that is among the leaders in the SEC in rebounding and in offensive rebounding, led by Jarnell Stokes (9.7 rebounds/game) and Jeronne Maymon (8.2 rebounds/game).  Overall, the Vols are plus 7.2 in rebounding margin, one of the top figures in the country.
Florida is 32-24 all time at home versus Tennessee despite losing the overall series 72-52, including being 16-18 under Billy Donovan.
Tip off for this conference match up is set for 4:00 p.m. and can be seen on ESPN as well as heard on Country 103.7.