Sunday afternoon Florida and Kentucky will meet in an SEC women's basketball match up that could be a very competitive game.  You can hear live coverage of this game on ESPN Gainesville 95.3FM starting at 12:45 p.m. Tip-off is scheduled for 1:00 p.m. and will televised on the SEC Network.
The Gators are chomping after an overtime win at Arkansas on Thursday night.  
Kentucky however is coming off of a tough loss to Vanderbilt on Thursday night. It would be wrong to think that the Wildcats aren't ready to claw themselves back to a victory over the Gators. They absolutely have the capability to do so, they are the 12th ranked team in the AP Poll.
Sunday's game will mark the 52nd time the Gators and Wildcats meet on the hardwood. Kentucky holds the advantage over Florida in the all-time series, 27-24 and have collected eight wins out of the last 10 match ups.
But this is a new year, new season, and the Gators have found something to make their chomp a little more intimidating. This season, Florida has more than 10 players that are averaging 12 or more minutes per game.
You could say Florida has reached a new high. The Gators are ranked fifth, in the nation, in free-throw attempts, ranked third in most steals, and third in most forced turnovers.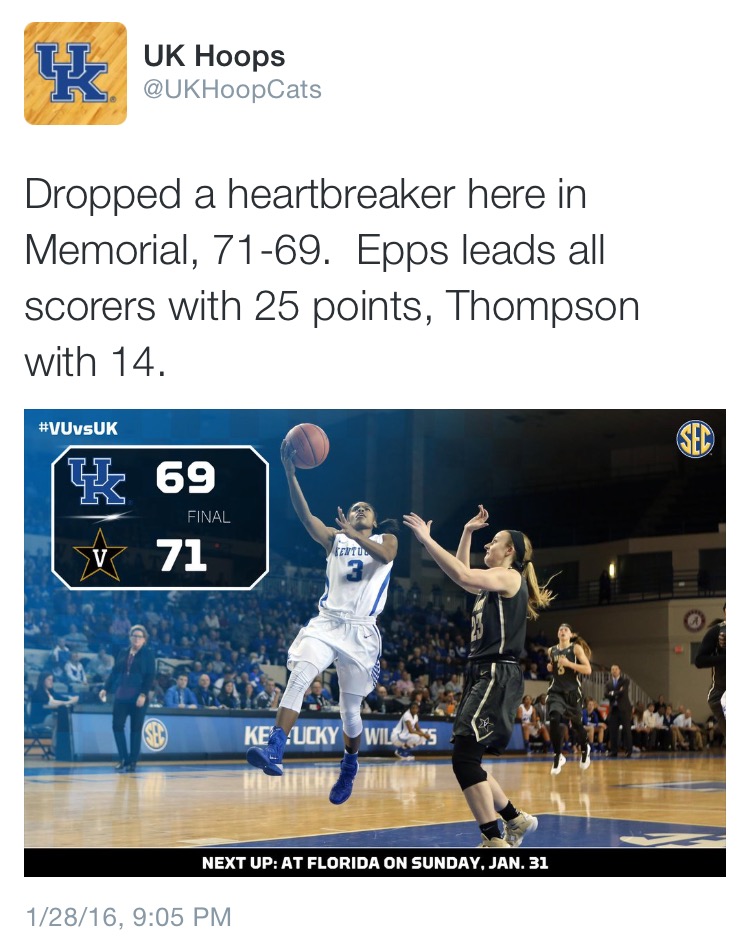 On the flip side, Kentucky has struggled with turnovers this season.
The Wildcats are led by head coach, Matthew Mitchell. Mitchell is very familiar with the O'Dome and the Rowdy Reptiles who fill it. He was an assistant coach for Florida in the early 2000's and holds a 9-3 all-time record against the Gators.
The Gators need to be on the look out for Kentucky's Makayla Epps, who leads the Wildcats in scoring this season with averaging 17.1 points per game. She's on a five-game streak of scoring 20 or more points a game.
Florida's shining 17-4 record and Kentucky's 15-4 record should make this game a good one and an important one in the SEC picture as well.