GAINESVILLE, Fla—The Santa Fe Saints baseball team clinches a Mid-Florida conference title Sunday with a 6-3 win over Daytona State College.  These two teams are no stranger to each other as they met in a three game series in Daytona where the Saints took two out of three games.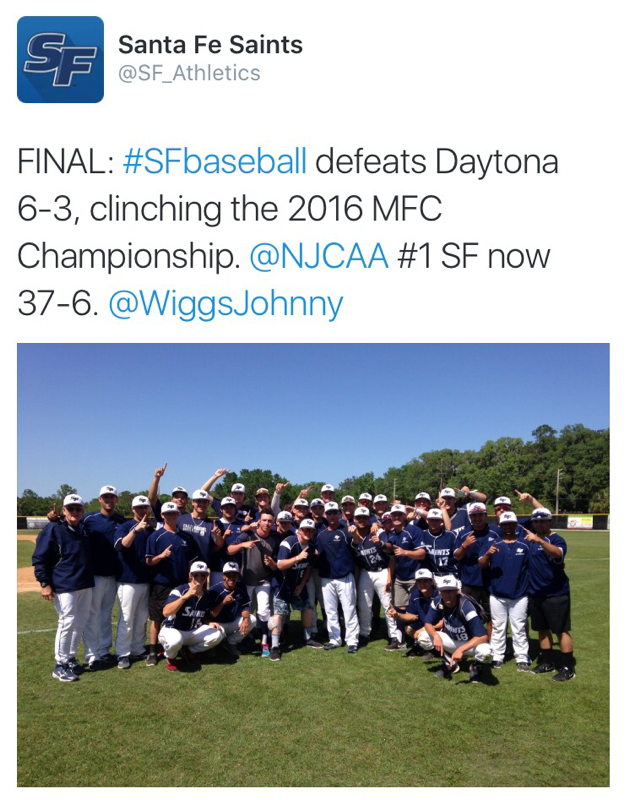 The Falcons flew into Saints' territory sporting a 7-12 conference record and had intentions of slowing down Santa Fe's conference domination as they entered the game 17-3 in conference play.
The Saints had to overcome a season high seven errors in Sunday's game to get the win.  The game was tied at 3-3 when Santa Fe's Brandon Hernandez hit a solo homer to give the Saints a lead they would not give up.  An RBI single and a bases loaded walk to Stephen Smith capped the scoring for Santa Fe.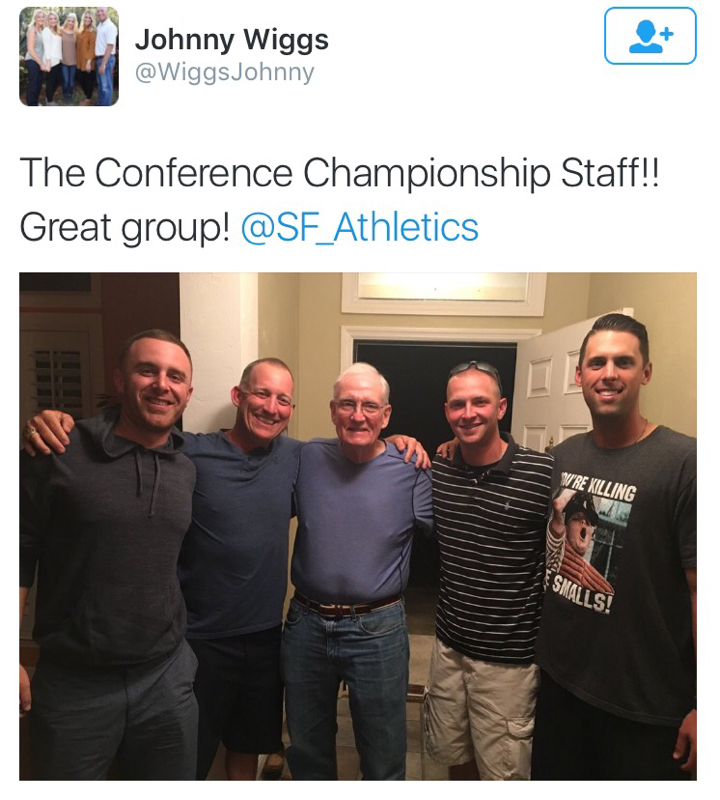 The Mid-Florida Conference baseball championship has not been in Gainesville since 2012. As the top-ranked team in the National Junior College Athletic Association poll, Santa Fe clinched its sixth conference title under head coach Johnny Wiggs with the win. With an overall record of 37-7, this game also matches the most wins in school history. It was only right the entire Saints' roster gave Coach Wiggs an ice water bath to celebrate.
On Monday, the Mid-Florida Conference champions fell to St. John's River State College, after giving up three ninth-inning runs on four walks and a base hit to lose, 6-5.
The Saints will be back in action on Wednesday to host Florida State College at 3 p.m.