The Florida soccer team arrived at Auburn with the mission of improving what went wrong in their last game against the FSU Seminoles, in which they lost 2-0. The Gators improved and were the dominant team throughout the entire game, but could not win the game. The Auburn Tigers upset the Gators by beating them 1-0.
After Kristen Cardano got injured against the Seminoles, the Gators had to make some changes in the starting lineup. Parker Roberts played as the center back alongside Rachelle Smith. Roberts provided the same depth, defensive resilience and passing vision as Cardano usually provides. She offered a lot of varieties when creating build-ups from the back; Roberts constantly found her teammates up front by sending both short and long passes to different zones on the pitch.
Tess Sapone played alongside Briana Solis on the center-midfield line. Sapone did great at providing quick fluidity to the ball movement. Forwards like Mayra Pelayo and Deanne Rose benefited from Sapone and Solis's vision. They approached the gaps between the rival defenders perfectly. Rose and Pelayo exploited the spaces and beat their marks in the last third several times.
Florida's offensive and defensive rhythm during the first half – and practically the whole second half – was excellent. Quick and fluid offensive transitions that ended up as clear chances in their rival's net; high pressure and good anticipation at recovering the ball on their rival's last third; variety at switching the attacking routs through both the wings and interiors.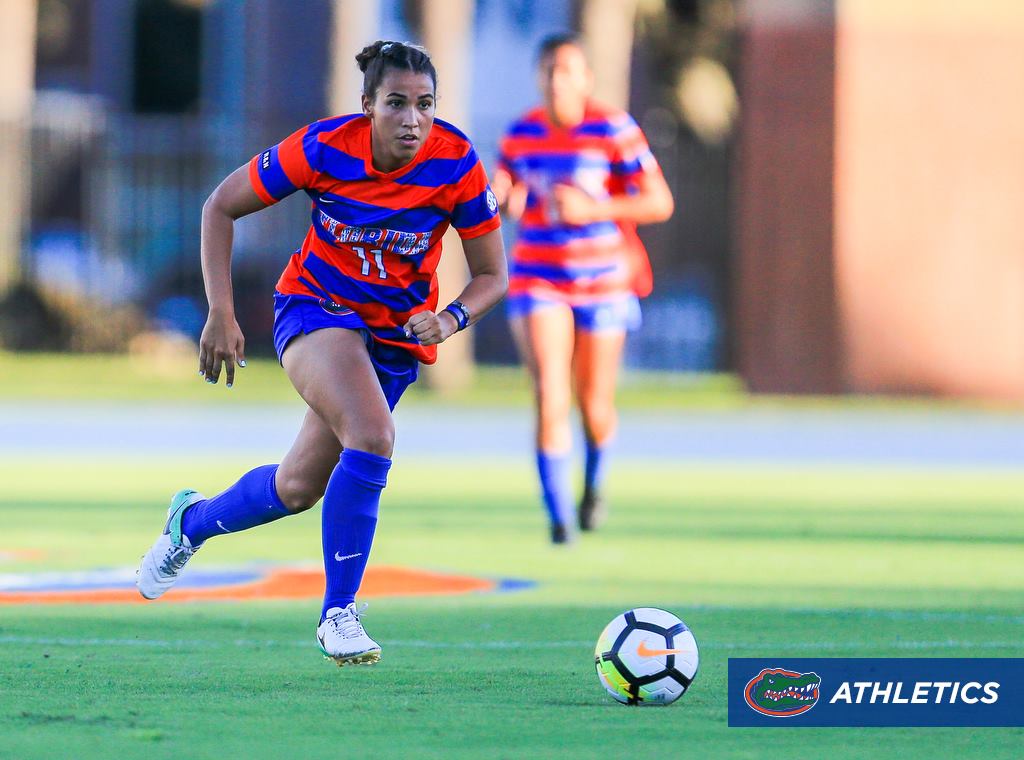 The Second Half Was a Déjà Vu for Florida
Entering the second half, it seemed clear that the Gators were displaying one of their best performances showed this season. The Gators were constantly creating good offensive opportunities and seemed confident at controlling the ball and spaces. But it did transform into goals mainly because of the fantastic performance of Tiger goalie and captain Sarah Le Beau. The Gators ended up outshooting their opponents 14 (seven on target) to five.
But as it happened in the last meeting between these two teams during last season's NCAA Tournament, a well executed counter-attack gave the victory to Auburn. In the 53rd minute, Alyssa Malonson sent a long pass from the left wing of the midfield line to Kristen Dodson. Dodson received the ball and split her rival defenders on the run to find enough space and shooting angle to score the goal.
Florida has now been shut out in three games this season.  The Gators will be back in Gainesville on Thursday when they will be facing SEC rival Kentucky at 6 p.m.