For Philadelphia Union goalie Zac MacMath, soccer was always the number one passion in his life.
MacMath, a St. Petersburg, Fla., native, grew up attached to the game that his father introduced to him when he was four years old.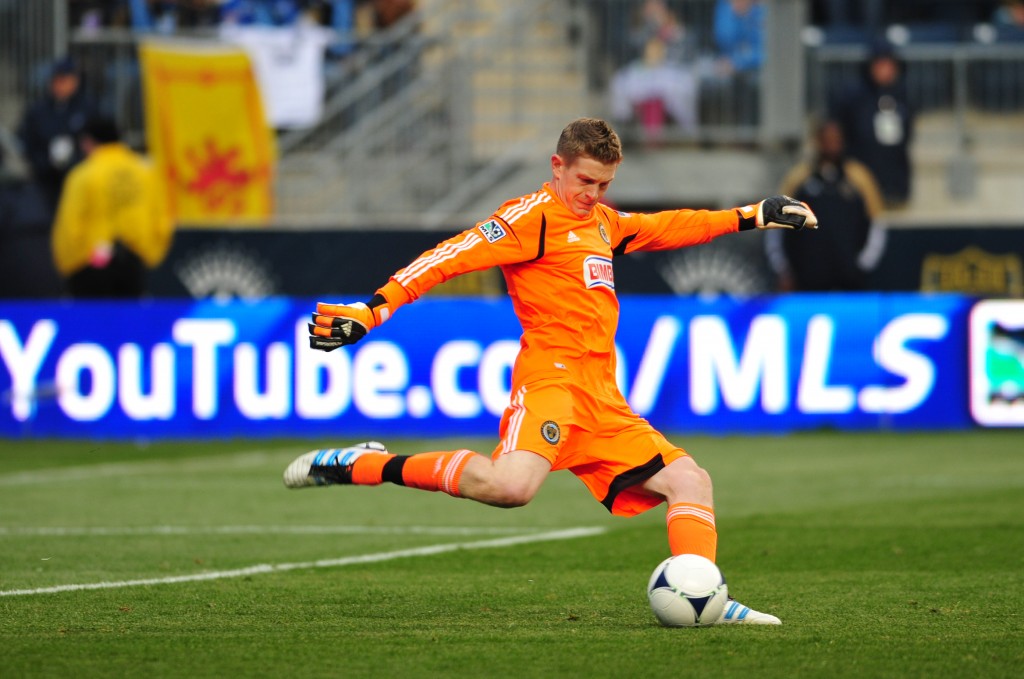 The now 21-year-old goalie played recreational soccer, and as he grew physically and athletically, MacMath received an invitation to the IMG Academy in Bradenton, Fla., which put him on a path to live and breathe soccer for two and a half years. MacMath said he didn't mind the time he had to put into it.
"I think everyone that is invited to go there knows that they're giving up a lot of their regular childhood, but for me it was all worth it," MacMath said. "I was dedicated to becoming the best soccer player I could, and those years at IMG helped my development as a keeper and player."
After putting in years of his childhood to the game, MacMath earned a spot on a competitive collegiate team. Although he wasn't heavily sought after in top name schools, MacMath caught the interest of schools like University of South Florida and University of Maryland, the latter being his number one choice out of his options.
"It's a different culture, being away at college and being away from my family, but playing against ACC [Atlantic Coast Conference] schools almost every week was big for my development," MacMath said.
As a freshman, MacMath got a chance to prove himself early, starting in goal and earning 55 saves and a .859 save percentage over his inaugural season. Maryland was on the path to earn a College Cup victory, and MacMath helped to make it happen.
Maryland faced North Carolina in the 2008 NCAA College Cup. MacMath started in goal, contesting UNC's two shots at goal. In the final minutes, MacMath was Maryland's saving grace. The goalie made a sliding save to keep UNC's Michael Callahan from scoring and sealed his team's 1-0 victory.
After putting in three years at Maryland, MacMath was the fifth overall draft to the Philadelphia Union in 2011. He had to earn his place in goal on the competitive MLS team, and he did just that.
MacMath only started in seven games in his first year as a Union player, but saved 16 goals to help seal three of the team's wins that season.
"The goal of any soccer player is to be on the field, and thankfully I got that opportunity," MacMath said.
Once the 2012 season began, MacMath was the starting keeper for the Union. He saved 93 goals in the 32 games he spent in goal and allowed 43.  MacMath said the ups and downs he has faced in goal over the years has only made him a better player.
Now in his third season with the Union, MacMath has saved 35 goals in the 12 games played so far. The Philadelphia Union is ranked No. 5 in the Eastern Conference standings, with the New York Red Bulls at the top spot. MacMath said he's made some improvements this year and hopes he can help the team claim more wins this season.
"I would like to become more consistent with my tactics in goal and help my team get more wins to try and get this team back into the playoffs," MacMath said.