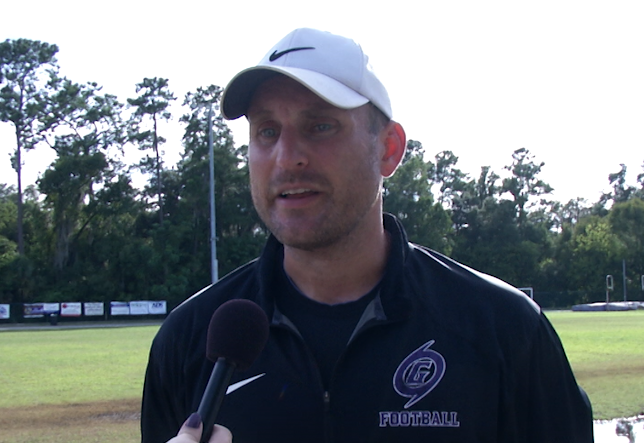 The Gainesville High School Purple Hurricanes (6-4) will enter regional quarterfinal high school football play tonight at the New Port Richey Mitchell Mustangs (9-1). The Purple Hurricanes were plagued by injuries and suspensions at times during the season, but Canes coach Mark Latsko believes his team is far better than their record suggests. GHS is averaging 373.5 yards per game and 31.7 points per game on offense this season.
These same teams played in the 2014 regional quarterfinal, when GHS QB Caelan Christian found Dock Luckie for a 99-yard touchdown to secure a 24-17 win in Gainesville.  On this year's Mitchell team, Latsko says they're a good team, and have held opponents to a combined 116 points, while scoring a combined 369.
New Port Richey Mitchell won its first ever district title this season and is hosting its first ever playoff game tonight.
Kickoff is set for 7:30 PM in New Port Richey.