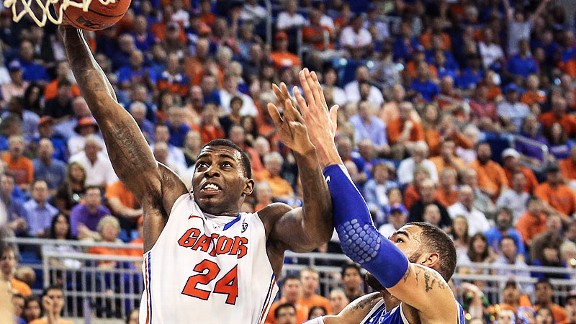 The Florida Gator Men's Basketball team will travel to Starkville Thursday night and put their undefeated SEC record on the line against the Bulldogs of Mississippi State.
Florida is 17-2 on the year and now ranked No. 3 in the country according the the latest AP Poll.
The Bulldogs are 13-6 on the season and dead even in the SEC at 3-3; Florida is just 5-4 all-time against MSU under Billy Donovan.
Florida's defense will be focusing on sophomore's Gavin Ware and Craig Sword for MSU. The two are the highest scorers on the Bulldogs' roster, but Mississippi State presents an all-around attack.
Despite recent news that Chris Walker has been reinstated by the NCAA, he will not be eligible to play tonight and in fact will won't be eligible to play until next Tuesday.
This is the second Thursday-Saturday game week the Gators will face in a row; they were able to win both of those match ups last week.
Though the Gators cannot extend their home winning streak they can extend their overall winning streak to 12 straight games with a victory tonight.
Tip off is set for 7:00 pm.