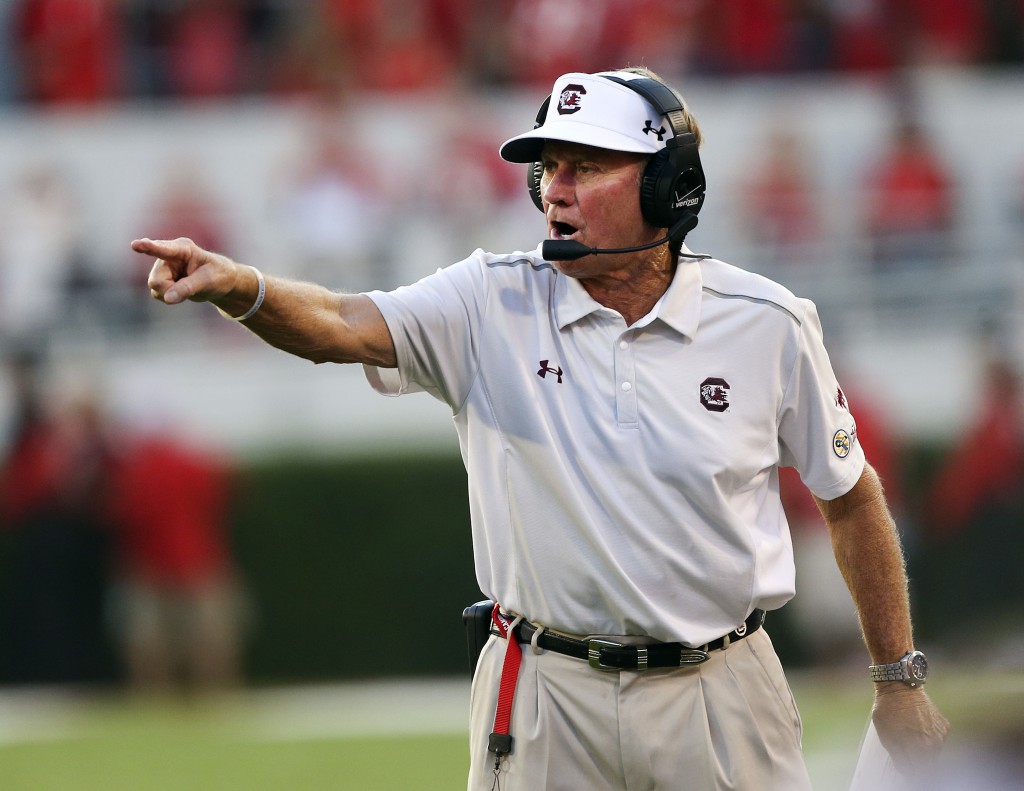 South Carolina Head Coach Steve Spurrier couldn't remember the last time he started three different quarterbacks in three consecutive games. When the Gamecocks (1-2) head into their match up with the UCF Knights (0-3) this Saturday with true freshman Lorenzo Nunez as their starter, they'll be doing just that.
"Well that's just where we are," said Spurrier, when he was asked what that felt like. "Coming into this year, we were unknown at quarterback."
The struggling Gamecocks were tested at that unknown quarterback position when sophomore quarterback Connor Mitch was taken out during their game against Kentucky due to injury. With a lackluster result after going with Mitch's replacement Perry Orth in last week's 52-20 loss against Georgia, Spurrier hopes that Nunez will provide a spark.
"Hopefully we can put him in position that he's sound in his decision-making in all the plays that he has," said Spurrier.
The UCF Knights, still looking for their first win of the season, will have to try to do so without All-AAC running back Will Stanback after he was dismissed from the team on Tuesday. Stanback was dismissed due to a continuous failure to comply with athletic policy and team rules according to UCF head coach George O'Leary.
"They're a little bit of an unlucky team," acknowledged Spurrier.
The Knights have lost one point games to both FIU and Furman this season, while also getting blown out against Stanford. If they hope to come out victorious in Columbia on Saturday, they'll need what coach Spurrier is calling an "excellent defense" to come up big.
"Their d-line is about as good as most we play against. (Their) linebackers are good players (and so is) their secondary," Spurrier said.
An area the Knights will look to improve on defensively is turnovers, as they are yet to intercept a pass this season.
The Knights are allowing 20.7 points per game this season, while the Gamecocks are giving up 30.3.
Kickoff is set for this Saturday at noon, from Williams-Brice Stadium in Columbia, South Carolina.
The game will be televised on ESPNU.
Spurrier on starting third QB in 3 weeks